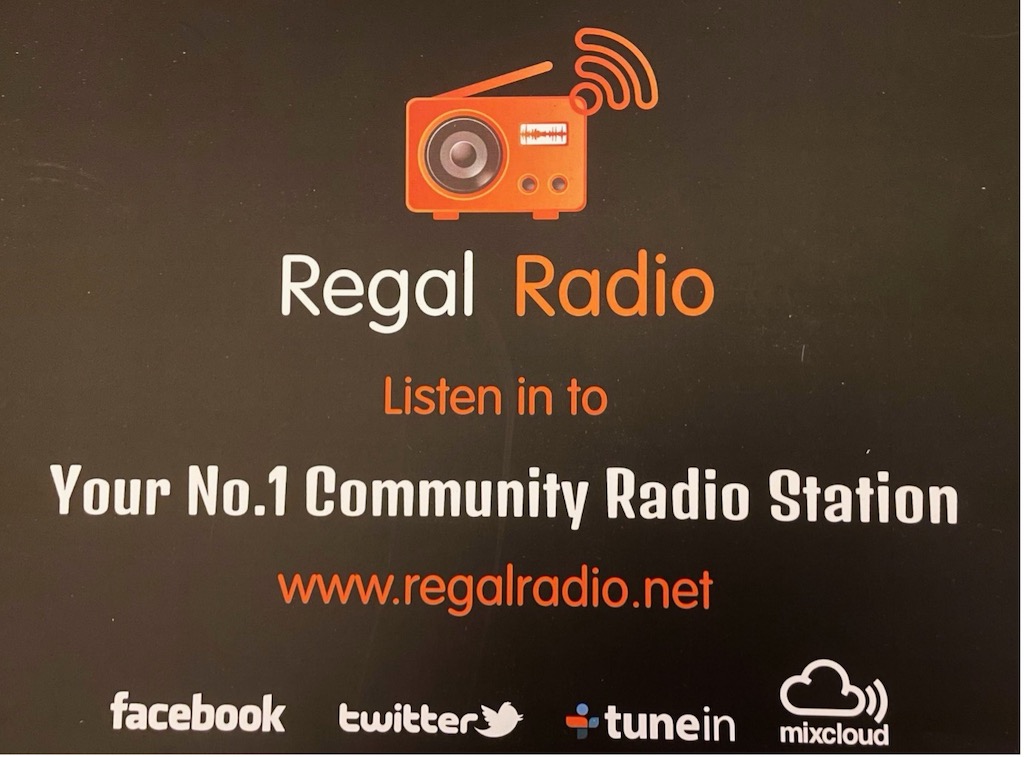 Regal Radio is alive and kicking!
With a new management committee, Regal Radio is embarking on a campaign to raise awareness of the station and recruit new presenters.
Regal Radio, an internet-based community radio station was established as a registered charity nearly 10 years ago and has been broadcasting from Bathgate ever since. The station comprises a number of dedicated volunteers who broadcast regular shows covering Rock, Indie, Folk, Classical, spoken word and pop. The station broadcasts 24/7 and can be accessed at www.regalradio.net  – just click the 'Listen' button for great music.
The committee are currently repositioning the station and aligning their finances due to increasing costs. The station is moving out of its current studio and on the look-out for new premises however broadcast output will not be affected. Sponsorship and advertising opportunities are available for local companies at the station with competitive rates for regularly played ads and exposure on the Regal Radio website.
The station is a charity and can accept donations from individuals or local organisations etc. too – just go to the website and click the 'Support' button. Your donation will be gratefully received.
Station Manager Steve Firth (a Livi season ticket holder) said, "Regal Radio has a very hard-working committee and brilliant presenters at the station, and I'm very encouraged with the progress we've already made to actively promote the station's profile in the West Lothian area and beyond. We're determined to increase the station's engagement with the local community and would encourage any organisation to get in touch if they want to promote their activities and events".
Steve went on to say, "we're very keen to partner with local businesses for sponsorship and advertising and would also love to hear from individuals who'd like to become a presenter. Currently, we have a particular opening for someone with marketing and social media expertise as we grow the station and increase our exposure".
Listen live at www.regalradio.net