The Team behind The Team – Cheryl Spencer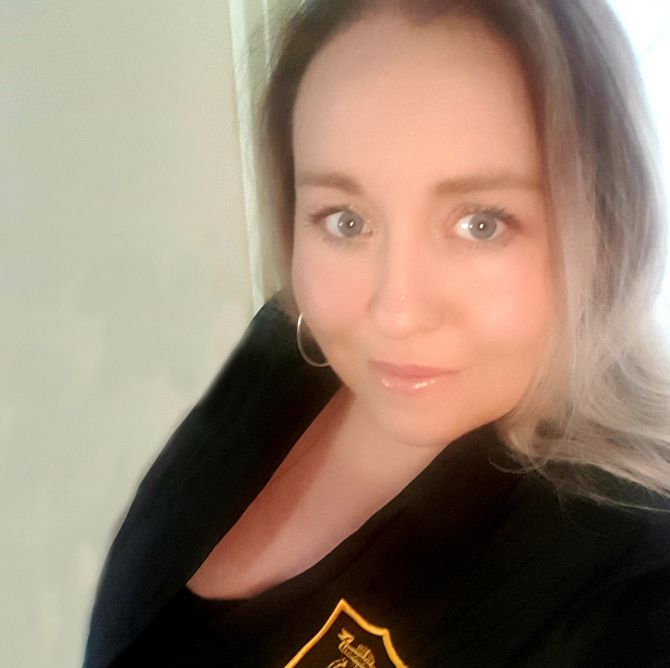 Q&A with Cheryl Spencer
● When did you first join the club and how did that come about?
I originally started working at the stadium covering functions at the Almondvale Suite and working the odd matchday in 2013. I was then approached by the club's former receptionist and asked if I wanted to work reception full-time in September of 2014 – now nearly hitting the 6 year mark!
● Your role has changed over the years – talk us through the different positions you've held at the club?
I have worked at reception for the best part of my 5 and a bit years at the club from selling season tickets, banking, invoices and just being the front of house for many of our loyal supporters. Whether it be for a natter or banter, I've gotten to know some very nice people over the years I now work within the commercial and hospitality area of the club and I've finally managed to get my nice, pink office!
● What does your usual, current work-day comprise of?
After dropping my kids off at school I head straight to the stadium and answer emails for hospitality for upcoming games and chatting to businesses and sponsors.
● How would you describe the atmosphere and vibe around the stadium?
The atmosphere is great – the banter within the club is certainly what keeps me going!
● Your role changes quite a bit on matchday – what do you do then?
Before match day, I organise the match day and matchday ball sponsor posters and arrange them around the stadium. I organise the Ferranti lanyards for the tables booked for the matches, table plans and the Directors Box for away teams directors. I then welcome all our guests make sure they are all seated in the right areas. I have recently been given the role of looking after the away directors in the boardroom on matchdays which I find very entertaining!
● Do you manage to get out and see the game on a home matchday?
I did always sneak out and would stand behind the security guard just to have a wee look! Then I was given the job of being a security person at the main hospitality doors (imagine that eh, me as security! Haha) so yes, I get to watch the games now that I'm doing boardroom. It's a case of having a wee sneaky peek outside!
● As someone who isn't an out and out football/Livingston fan as such, have you found yourself getting more into it since working here?
I hated football with a passion – I did not see the point in men kicking a ball about a pitch! 🙈
I travelled to Perth when we were in the Petrofac Cup final and then I was hooked – now I've no finger nails left from biting them all the time, hoping we'll win every week!
● Is there any particular player, coach or staff member who helps brighten up your working day?
It has to be our kitman, Cheb! He can put a smile on anyone's face! The banter with Cheb is…let's just keep it at this emoji: 😂
● How have you been dealing with the current "lockdown" situation? What have you been doing to keep busy?
Lockdown has been really hard for me. My mum is my main helper with my two boys and I've not been able to see her so that's been difficult. But just taking every day as it comes and hopefully this will end soon and we can all get back to what and who we love.
● Away from lockdown, what are your usual hobbies and things you like to do away from work?
I do like to go to the gym however I also like a good Chippy! Sausage supper with salt, sauce and cheddar cheese – this is actually amazing when you have been out on the town and needing food, haha! But it kind of defeats the purpose of going to the gym!
Other than that, I love watching anything that is criminal related on TV. My kids sometimes look at me and ask me why do you watch murder programmes…haha!