Today's Match Ball Sponsor | Accendo Consultants Ltd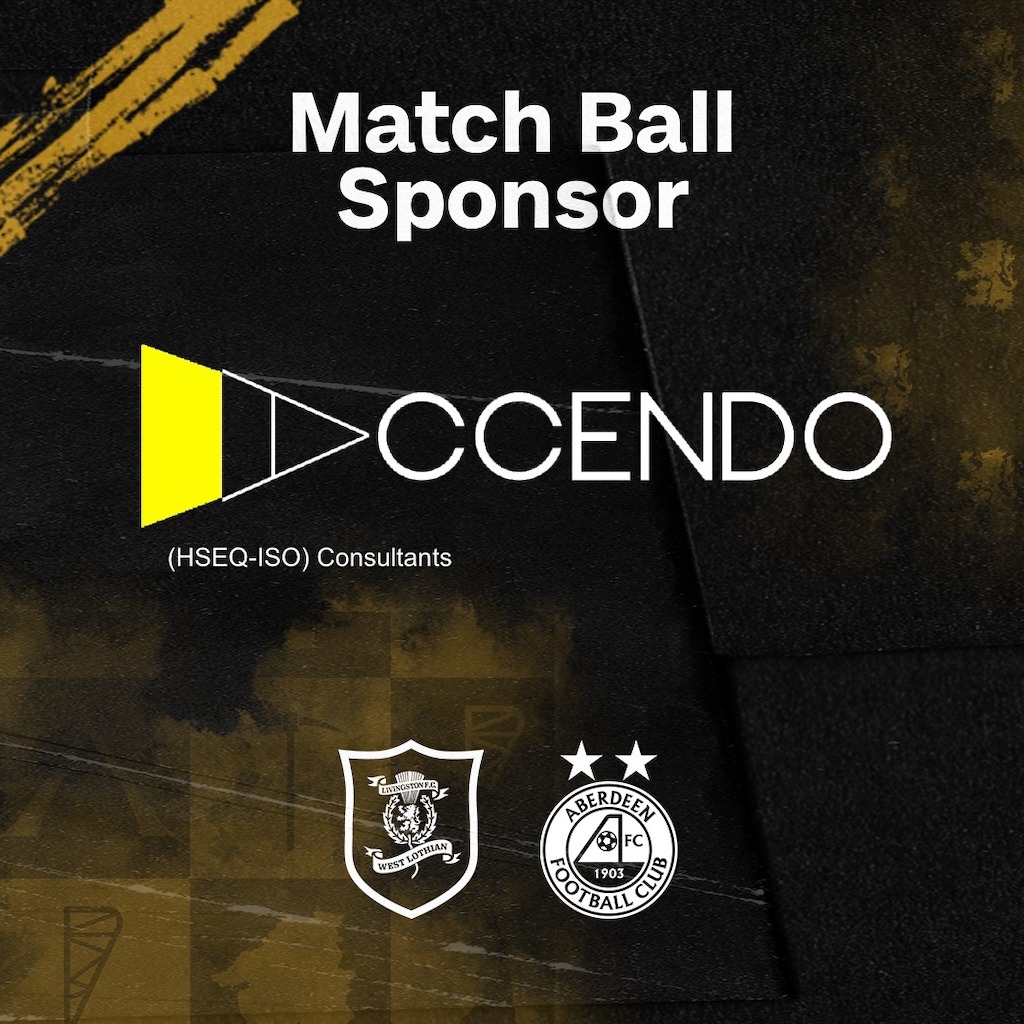 Also, a very big thank you today to our match ball sponsor, Accendo (HSEQ-ISO) Consultants Ltd.

Based in Armadale, Accendo Consultants Ltd helps companies from all industries implement ISO 9001 (Quality), 14001 (Environmental), and 45001 (Health & Safety) management systems and achieve UKAS certification body accreditation.
They assist their clients through the full life cycle; from implementation of the systems to UKAS accreditation
If you're a construction or contracting specialist, Accendo can help you:
Identify and fill in the gaps to comply with QSHE best practice as per international (ISO) requirements

Train company employees in solely maintaining the systems

Enable companies to become approved suppliers for existing and potential customers, to assist in increasing sales.

Accendo want to wish Livingston the very best for the upcoming match against Aberdeen. We understand the players have been working tirelessly over the off season.
Andrew Landels (MD of Accendo Consultants Ltd) said: "Livingston FC is more than just a football club; it is a thriving community with an exceptional fan base and a strong bond with local businesses. It is heart-warming to see the collective efforts of everyone involved in making the club the success what it is today.
To all the fans attending the match, we hope you have a fantastic day. Your passion and loyalty are the lifeblood of Livingston FC, and we are incredibly grateful for your continued support throughout the seasons."
Once again, a heartfelt thank you to Accendo (HSEQ-ISO) Consultants for sponsoring the match ball – your generosity is deeply appreciated, and we look forward to strengthening our partnership in the coming years.
You can check them out here – https://accendo.org.uk
Enjoy the game today, guys!