Today's Match Sponsor | Taylor Roofs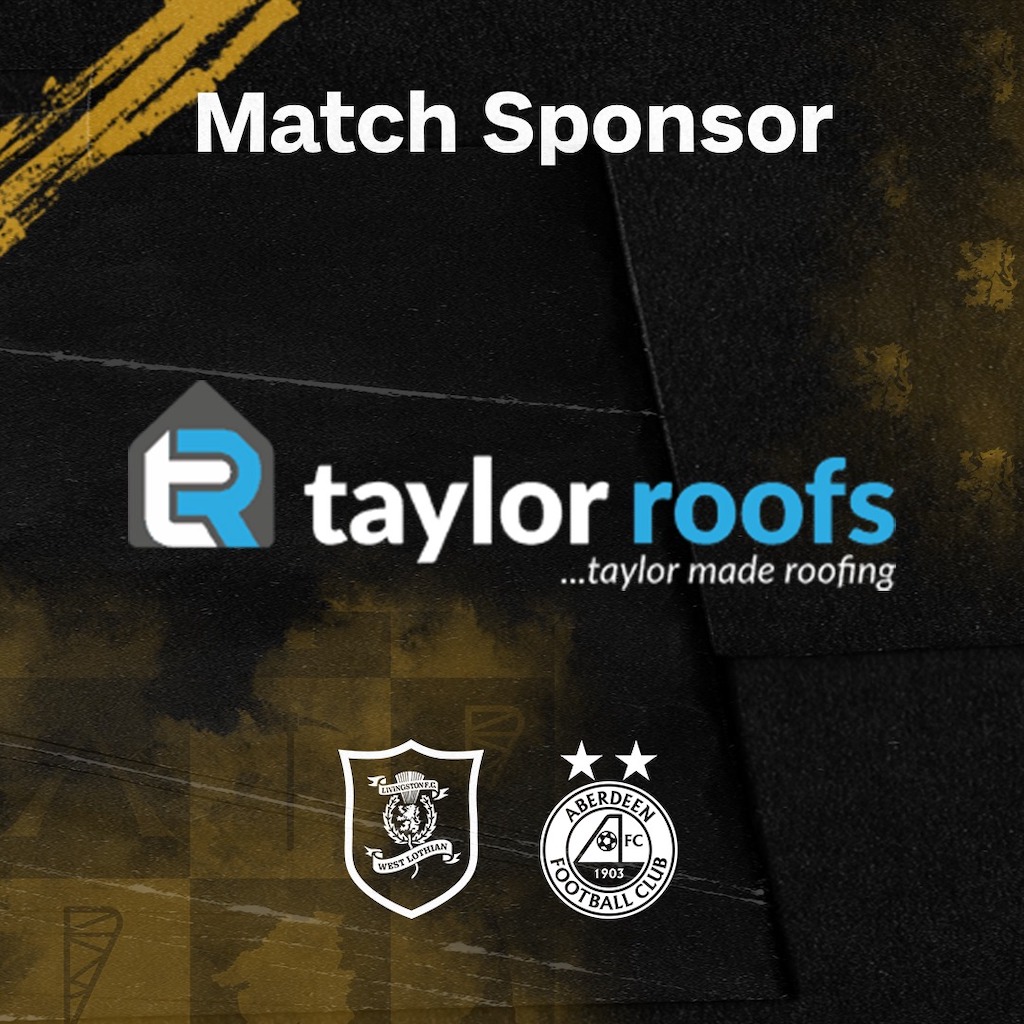 A big thank you to today's match sponsor for our 2023/24 cinch Premiership opener with Aberdeen, Taylor Roofs!
Taylor Roofs are an ever-growing business with a commitment to continuing to build our brand as Scotland's Premier Roofing Business for Homeowners. Led by the Director team, Jamie and Kelly Taylor, are passionate about their company values and leading their team through a successful career pathway. The Taylors are dedicated to their customer service and work hard to develop their team to ensure that their customer needs are met across all stages of the customer journey.
The business boasts a large team of experienced roofers with a combined experience of over 45 years in the roofing industry – with roofers skilled across a variety of roofing services, including slating, tiling and built up flat roofing/torch on felt.
With a continual focus on the quality of training provided for our roofers, ensuring that all minimum certifications are in place from day one, with a planned training programme going forward, ensuring that their entire team are at the pinnacle of roofing technology, methodology and workmanship.
We'd like to thank Jamie and all the team at Taylor Roofs for their fantastic, continued support of Livingston Football Club.
Keep an eye out on our social media channels at full-time to see who they choose as today's Player of the Match!
You can check our their website for full details here – https://www.taylorroofs.co.uk
We hope you enjoy the game!