Topps launches all-new SPFL Match Attax collection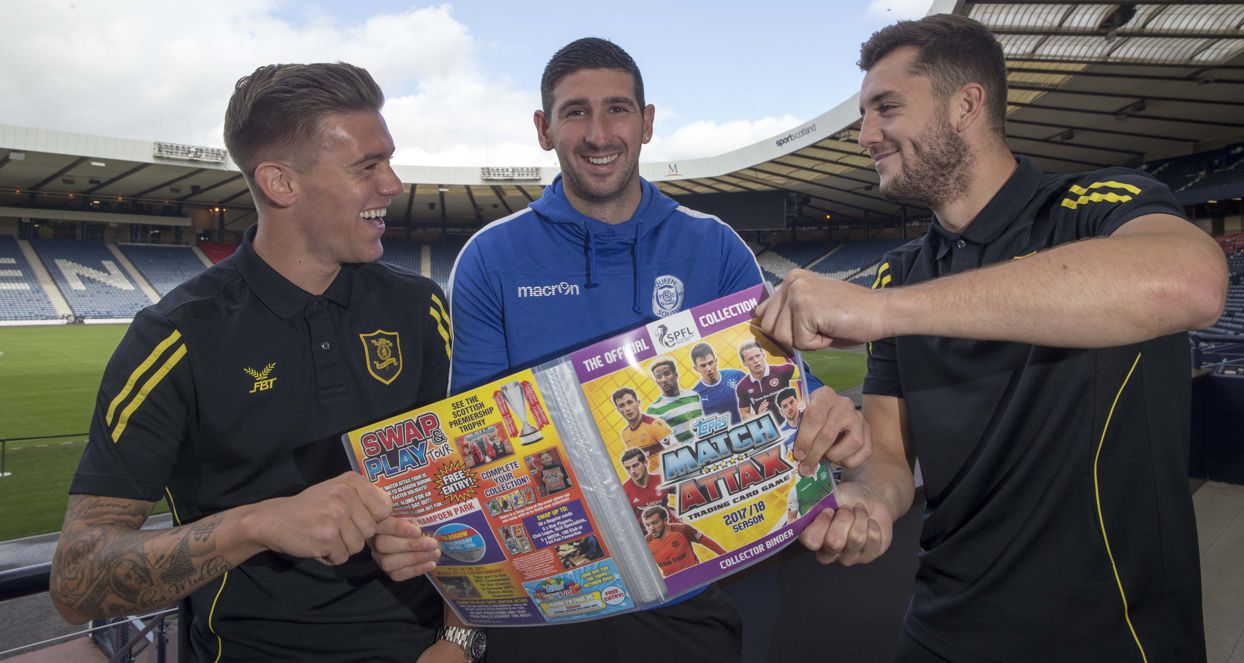 Yesterday Topps, the UK's leading collectables company, showcased their brand new SPFL Match Attax 2017-18 trading card game collection supported by Livingston FC's Craig Halkett and Josh Mullin.
Available now, Topps Match Attax, the world's most successful football trading card game, offers fans of all ages a fun-filled addition to the new SPFL season. Featuring amazing new designs, brand new cards and the biggest stars of the Scottish Premiership and Championship – this season's collection is sure to be a huge hit with fans of Scottish football.
This year's collection also boasts new '100 Club' legends, updated star players and captain cards, shiny Man Of The Match and '100 Club' cards, plus new-look limited edition cards and top legends voted in by fans!
Steve Conner, UK Sales Director at Topps, comments: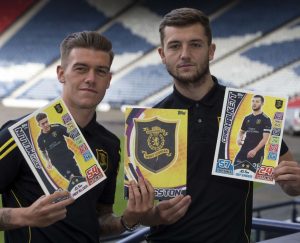 "SPFL Match Attax is continuing to grow in popularity year on year. We're excited to be able to bring fans our latest SPFL edition trading card game and so pleased to have the support of Livingston FC here today.
"The new collection has some fantastic additions, with new cards to collect, and gives fans the opportunity to play a fresh, modern version of SPFL Match Attax."
There are 336 cards to collect, including brand new '100 Club' legends and shiny 'Man Of The Match' cards to enhance gameplay.
The SPFL Match Attax Starter Pack retails at £5.00 and includes a collector binder, double play pitch, supersize collectors game guide, and a six-card packet containing an exclusive gold limited edition card. A packet of nine cards will be £1.00 for collectors.
There is also the SPFL Match Attax Collector's Tin available in two sizes, with the mini tin retailing at £6.00, with 45 cards including a bronze, silver or gold limited edition card, all packaged in a mini tin to keep collections safe and travel handy! The mega tin will retail at £10.00, and contains 60 cards!
Get the latest news and updates by following @toppsmatchattax on Facebook, Twitter, Instagram, YouTube and Snapchat!