Virtual Season Ticket – FAQs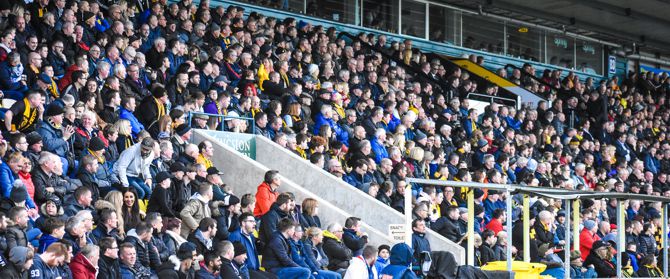 With the recent announcement from the SPFL & Sky advising clubs and fans alike that there will be n option to offer a "Virtual Season Ticket" for the upcoming campaign, we thought we'd help answer a few of those frequently asked questions that lots of you have had since.
By all means, if you have a question which hasn't been answered here, don't hesitate to get in touch and we'll help as best we can.
– What is the "Virtual Season Ticket"?
The virtual season ticket is, in short, a bolt-on for all fans who purchase a regular 2020/21 season ticket (adult, concession or family season tickets – not Under 16 season tickets) to allow access to a live stream of the game so you can watch the action from home and not miss out. As much as we understand it won't be quite the same as being in the ground, it means we can guarantee all season ticket holders the option to be able to see every game whilst we're playing behind closed doors.
– I've already bought my Season Ticket for 2020/21 – will I need to buy a Virtual Season Ticket too?
No. Anyone who has purchased an adult, concession or family season ticket for next season will be able to access a live stream to all home games whilst we're playing behind closed doors. There is no additional charge for this.
– Do all season ticket categories have access to the stream?
The only season ticket category which isn't valid for a live stream is the under 16 season ticket. All others (adult, concession and family) will have access to the live stream.
– Can I buy a Virtual Season Ticket on its own?
No. The Virtual Season Ticket isn't a product on it's own which can be sold separately – it's a bolt-on to a regular season ticket which allows holders the chance to see the games that are played behind closed doors, for as long as that continues.
– Do I need a Sky subscription to be able to watch the streamed games?
No – the live stream of games will be accessed via either the club's official website or our new, online, subscription TV channel which is currently being worked on behind the scenes.
– How do I watch the stream?
At this stage, the exact details have still to be ironed out but the likelihood is that all season ticket holders will be issued with unique log-in details from the club that you'll be able to use on the club website to access the stream. This will be set-up in such a manner that they can only be accessed on one device at any given time.
– Will I be able to purchase a stream on a game-by-game basis rather than having to buy a Season Ticket?
No – at this stage, the only way you'll be able to see the streams of the games played behind closed doors will be with the purchase of a season ticket. If there are any developments or changes to that as we near the season starting, we'll let you all know when we do.
– Will every game for the 2020/21 season be streamed and available to watch?
Matches will only be available on live stream for as long as we have to play behind closed doors. At the point at which fans are allowed back into the ground, the virtual season ticket aspect will expire and you'll use your season ticket as usual to enter the ground itself.
– Can I buy a Season Ticket which only covers games once I can come into the ground?
No. Currently, buying a season ticket will give you access to the live stream of games whilst we play behind closed doors and at the point fans are allowed access to the ground, fans would be able to gain access with either their season ticket or by paying at the gate. We may well look to offer a half-season ticket come the turn of the year but this will absolutely depend on what stage we're at in terms of playing behind closed doors.
– Will I need to watch the stream live or can I watch it at a later time/another day?
In the same way that you would usually have to attend the ground to watch the game live, the live stream of the game will only be shown as the game is happening.
– What about away games? How do we access those?
At the minute, there is no update on this. As soon as we have any news or developments, we'll be sure to let you all know.
– Will the stream just be provided from one camera?
No – the stream provided will be multi-camera from normal TV cameras so no compromise on quality. There will also be commentary on streams.