Voluntary Supporter Liaison Officer & Disability Access Officer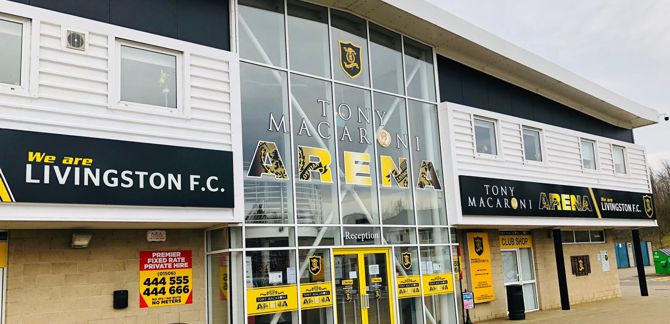 Livingston Football Club are looking to recruit a voluntary Supporter Liaison Officer and Disability Access Officer ahead of the 2021/22 season.
Hopeful of fans returning to stadia in the not-too-distant future, we want to ensure the supporters' experience of returning to the Tony Macaroni Arena is the best it possibly can be for next season, and many seasons to come.
As the club continually strives to improve both on and off the field, we feel it is vitally important to place more emphasis on both these roles, and to ensure there is a commitment from the football club to improving both communication with our supporters and our understanding of their needs.
Supporter Liaison Officer
The core purpose of this role will be to ensure Livingston FC supporters have a dedicated point of contact at the football club, and for the individual to act as a conduit between supporters and the club.
This will ensure that the club continues to develop an appreciation and deeper understanding of all matters that affect our loyal supporters. This will give supporters a dedicated person to represent their needs and raise any potential issues.
The post-holder will be a key figure in ensuring all fans have the best possible experiences as a supporter of Livingston Football Club.
A full job description can be found here.
Disability Access Officer
The core purpose of this role will be to support the delivery of inclusive, accessible facilities and services across the club while working collectively with all relevant internal and external stakeholders to deliver best practice in accessible stadiums.
The post-holder will be the main point of contact between the football club and its disabled supporters to ensure their access requirements are met.
A full job description can be found here.
Support / Benefits
The post-holder will be given continuous support and assistance from the club when in the role and will:
Receive a club email and access to working/meeting space in the Tony Macaroni Arena when needed
Be invited to appropriate club meetings
Be involved in necessary planning meetings for upcoming matches, events and any other relevant planning meetings
Enjoy access to and support from all key personnel within the club and external organisations
Any interested parties should email the club secretary on: secretary@livingstonfc.co.uk to register their interest in either of the above-mentioned positions.