Welcome, Earth Test Laboratories!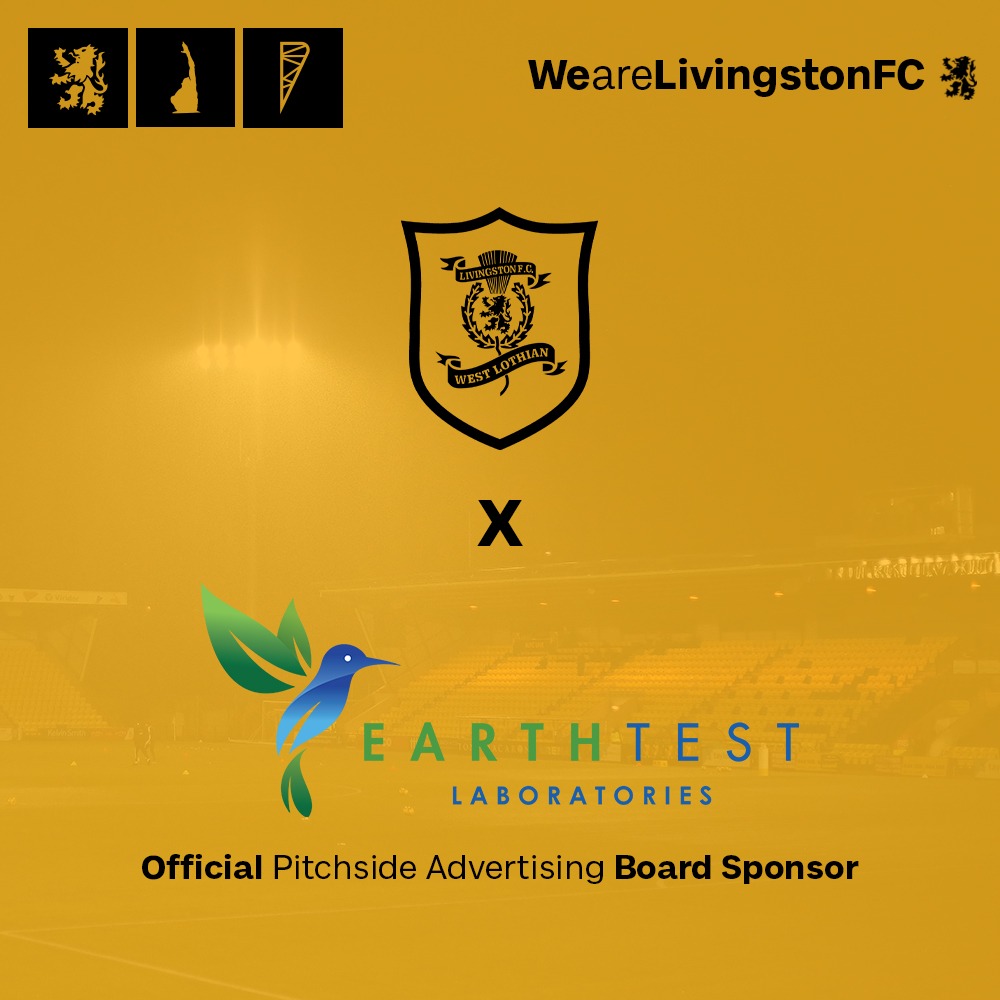 A big thank you to latest pitch side advertising board sponsor EarthTest Laboratories.
EarthTest Laboratories are a Geotechnical, Environmental, Construction testing and monitoring provider. Operating across the length and breadth of the UK, EarthTest Laboratories strive to provide clients with a high quality, quick reactive, confidential service – with a wealth of experience gained from activities ranging across UK, Europe, Africa and Australia. Combined to bring forth a collective understanding and ingenuity of the industry in various capacities.
The company founders consist of four Directors – John Black, Stephen Glover, James Murray and Ross Hamilton. Each of the Directors bring different perspectives to the business, which collectively creates what will be a unique range of services on offer.
The initial range of services offered by EarthTest Laboratories will be:
Insitu Services
Environmental Sampling of soil and water
Plate Bearing/Plate CBR Testing
Dynamic Cone Penetration Testing
Density Testing – Core Cutter and Sand Replacement
Surveying and setting out
Trial Pitting and soil logging
Infiltration Testing
Gas and Ground Water Monitoring
Continuous groundwater monitoring
Inclinometer Monitoring

Laboratory Services
Water Content
Atterberg Limits
Particle Size Distribution
Sedimentation
Optimum Moisture Content
Recompacted CBR
Moisture Condition Value
Point Loads