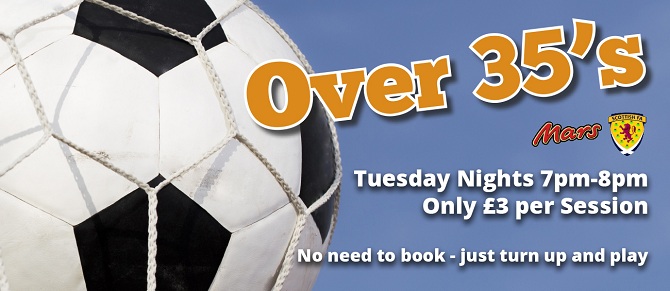 Are you over 35? Do you miss a week game of 5's? Or need extra exercise?
Why not join us at the Field Turf at the rear of the Livingston FC's football stadium, Livingston, on a Tuesday evening between 7-8pm!
Some light-hearted training / warm ups with structured matches, delivered by an experienced West Lothian Youth Foundation coach.
Each session costs £3 per participant.
No need to book. Just turn up and play.
Tell your friends to come along too!
Email info@wlyf.org.uk for further information.