Club Staff Update – New roles for Tricia & Tony!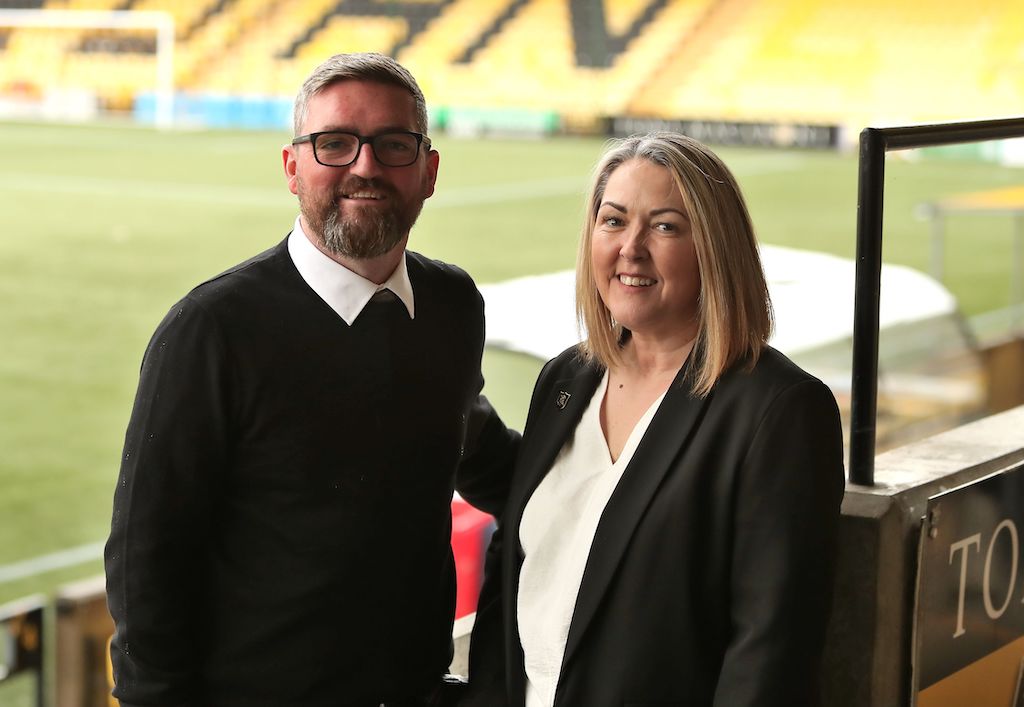 Livingston FC is delighted to announce the appointments of Tricia McKenna as Club Secretary and Tony McMinn as Football Operation Manager.
Neither are strangers to the club, with both having already been in the building in other roles prior to their new appointments.
Tricia joined the club back in September 2018, initially as Office Administrator before taking on the role of Player Liaison Officer in May last year. Tricia will work closely with both Tony and CEO Dave Black, with a particular focus on the off-field operations and administration.
Likewise, Tony joined the club in March this year with our Academy as Head of Professional Programmes which sees him overlook the U18's and Reserve/B teams. Prior to joining Livingston, Tony worked within the Academies at Alloa Athletic and Dundee United as well as serving as first-team coach at Albion Rovers and Assistant Manager at East Fife, both under Darren Young.
Tony will also act as our Press Officer, dealing with media requirements both on a match day and week to week.
Chief Executive Officer Dave Black said: "It's fantastic to have both Tricia and Tony continue their progression within the club.
"Tricia has been here throughout our top flight journey and has continued to increase her own workload and commitment within the club, transitioning into the role of Player Liaison firstly and now as Club Secretary. Alongside Karen White at the front of house, Tricia has become a well known face amongst both our own supporters and opposition clubs, as well as a go-to for many of our first-team when they've been settling into the club and I've no doubt she'll now thrive in her new role as Club Secretary.
"Tony is someone I crossed paths with in my previous job away from Livingston FC and I knew of the efforts he had put into the game across many clubs at both academy and first-team level. It was great to welcome him to Livingston earlier in the year when joining our academy and I'm pleased he's taken up the chance to become more involved at first-team level, working closely with the first-team manager and playing staff operationally, as well as becoming our new media contact."
Everyone at Livingston FC wishes both Tricia and Tony the very best of luck in their new roles within the football club!