Club Update | John Ward & Dave Black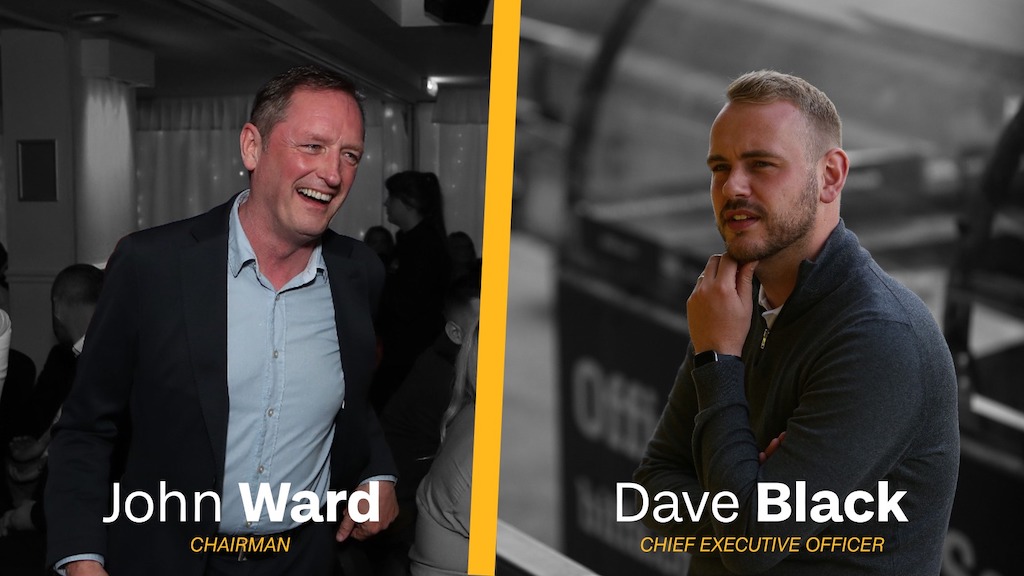 Livingston FC is delighted to announce the appointment of John Ward as new club Chairperson, with Dave Black taking up the position of Chief Executive Officer.
Following former Chairperson Robert Wilson's announcement of his retirement last week, John will now step into the role, having been involved with the club as a sponsor, a director and most recently CEO since 2016.
Likewise, the vacant role John leaves behind will be filled by Dave who progresses himself having served as Business Development Manager and Head of Commercial & Media Operations since 2020.
Chairperson John Ward said: "I took on the role of CEO when the club had back-to-back promotions as the board felt we needed to put a formal structure around the business side of things. It was always an unpaid, voluntary role for me and my business interests outwith the club have meant that I am travelling most weeks and rarely based at the club itself.
"We feel the club needed a CEO who is in the building on a day-to-day basis and who can support the staff to manage the business side of things efficiently. Dave has grown in stature and ability in the time he has been here and I believe he has earned this opportunity.
"We have made no secret of the fact that the club has suffered financially from the impact of the pandemic and not making top 6 over the past two seasons. Having Dave managing the financials day-to-day will help us hugely.
"I am delighted to remain involved as Chairperson and will of course continue to remain on the board of directors as we seek to attract new talent and investment to the club.
"It is a huge honour to be asked to take over from Robert and I am looking forward to next season."
Incoming Chief Executive Officer Dave Black said: "It's without doubt the biggest honour of my working life to be given the opportunity to take the reins as Chief Executive of this football club.
"I've been a Livingston fan since that first game back in 1995 and subsequently travelled home and away as a supporter ever since. I've been a mascot, I've been a ball boy, I've sold programmes, I've worked in the bar, I've ran the club shop, I've ran the supporters football team, I've helped run the supporters bus, I've been on the board of the Supporters Trust and, before it became my job, I was already running the club social media accounts.
"Coming into the club as a full-time employee back in 2020 was incredible for me to then have a direct impact on the club I loved and to have now been afforded the chance to directly have an influence at board level on the day-to-day running of things is incredibly exciting and something I'm proud to have achieved.
"This club is my passion – it always was long before coming on board as a member of a staff and I'll continue to work as tirelessly as I have for the last 3 and a half years to do all we can to make Livingston FC as successful as we can and ultimately, a club our supporters can be proud of.
"I've taken on this role in spite of the legacy issues ongoing behind the scenes, which predate my involvement at the club, and I will review my situation if and when needed.
"For now, I'm just incredibly excited to continue the hard work already being done on a day-to-day basis by the brilliant team of staff we have here and get set for a record breaking 6th consecutive season in the top flight of the Scottish game."

Men's First-Team Manager David Martindale said: "I have worked with John and Dave for a number of years and I'm delighted that both have taken on their respective roles.
"Both are fantastic assets to the club and I'm looking forward to working closely with them for the forthcoming season.
"It's no secret that next year is going to be difficult and the more assets we can keep at the club the better."
Everyone at Livingston FC wishes both John and Dave the very best of luck in their new roles within the football club!