First-Team Physio Opportunity at Livingston FC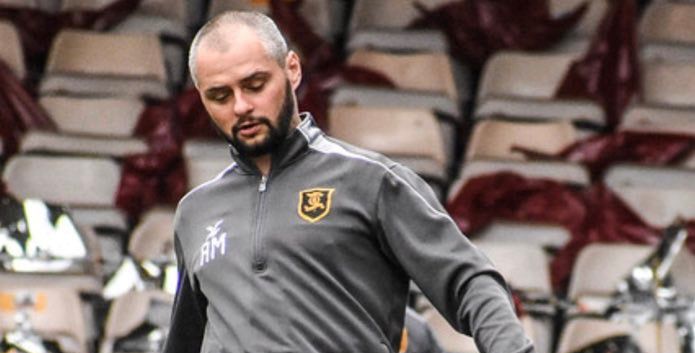 End of an Era as Andy Mackenzie Departs

Livingston FC regretfully announce that first-team physio Andy Mackenzie has taken the very hard decision to step down from his role at the club, resultantly meaning that we're now recruiting for his replacement in the same role.
Andy has decided to take steps into a new career path away from football, allowing him to spend more time with his family.
Head of Football Operations David Martindale said: "Andy will be a huge loss to the football club. He has become a very close friend to us all over the years and we will miss him massively both on and off the park. He has played a fundamental part in the success of the football club over the years, he was certainly more than a just a physio to us all.
 "It's hard to quantify exactly just how much Andy has actually done over the years for the club – he most definitely went above and beyond throughout his time here. It's a huge loss to us all but I can safely say that everyone connected with the football club wishes Andy nothing but huge success in his newly chosen career.
 "I have no doubt he will be a regular at games in the future as I'm now pretty certain he will soon realise that spending more time on the golf course won't help his game!
 "All the very best from us all Andy."
Andy Mackenzie said: "I've been at the club for almost 10 years and during this time the club has grown from strength to strength, with the last few years in particular seeing some huge success. It has been amazing to be part of this journey and I am delighted the club has now become established in the Scottish Premiership. 
 "I would like to thank everyone I have worked with over my time with Livingston FC – from Gary Bollan giving me a chance to lead the medical department through to John Hughes, John McGlynn, David Hopkin and currently Gary Holt. I would like to especially thank Davie Martindale for trusting me and my judgement over the last few years too. 
 "Many of the people I have met have become more than just work colleagues and I will miss working with them on a daily basis, including the girls in the office and of course Mo in the kitchen!
"I have really great memories of working with past players over the years and equally look forward to watching the current players, many of who are only just starting to realise the potential they have.
"Thanks to the backroom coaching team and directors who I have worked alongside – especially Chebbers who has become more like family than a friend. He's a man who knows how to get things!
 "I wish the club continued success and my family and I will be proud to support Livingston going forward. See you in the stands!"
Livingston FC is now accepting applications for the role of first-team physio here at The Tony Macaroni Arena. Full details and job description can be found on the button below.