Livingston FC x Kick Mental Health – Football Therapy Female Sessions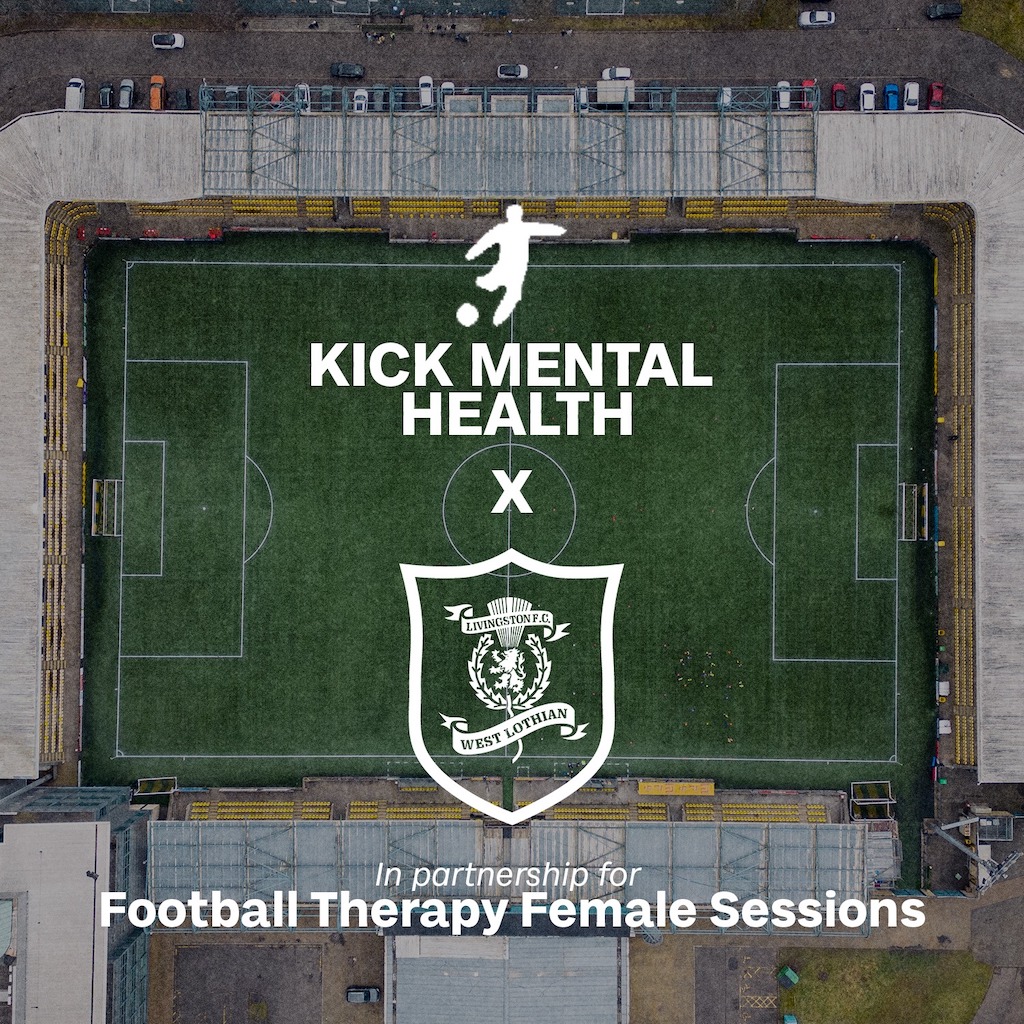 Livingston FC is delighted to further strengthen our relationship with local group Kick Mental Health by becoming the official partner of their Football Therapy Female Sessions.
Running from 6pm 'til 7pm on a Monday evening at Bannantyne Health Club in Livingston, Kick Mental Health are offering an hour of free football in a safe environment for females aged 16+.
Whether you're a keen footballer already or simply looking to fall in love with the beautiful game, anyone and everyone of all abilities are welcome along to join in.
A chance to get out in the fresh air, meet and speak to new people or perhaps just get a break from everyday life for an hour.
Kick Mental Health Founder Ally Bingham said: "As a group we are very pleased to have Livingston FC coming on board and being the main partner for our new women's session.
"The partnership we have with the club within the community is already a very strong one and this only adds to the relationship we have with the club. We are sure this partnership will create plenty opportunities for women within the local community who are looking to benefit both mentally and physically from this session, this will also allow us to build a good working relationship with Livingston WFC as we look to promote the session within West Lothian.
"We would like to thank Dave Black and everyone within Livingston Football Club for the continued support they have shown towards the group."
Chief Executive Dave Black said: "We've formed a terrific relationship with Ally and all the team at Kick Mental Health and are delighted to help the group further by partnering for their Football Therapy Female Sessions.
"The women's game continues to grow in Scotland with more eyes than ever tuning into SWPL games on TV and these sessions over a brilliant opportunity for girls and women in West Lothian, and beyond, to head along and give football a go. You just have to look at the success of our own league winning women's side who weren't even in existence just 4-5 years ago to see how quickly the game is growing in our own area too.
"However, more importantly, football can offer a chance for people to get out and put anything and everything else that may be going on in life to one side and enjoy that hour with other like minded people. From a physical health perspective and a mental health perspective, these sessions offer that opportunity to socialise and interact with others and we're pleased to be partnering with KMH to make that happen."
You can find Kick Mental Health on Facebook here – https://www.facebook.com/KickMentalHealth
Bannantyne Health Club – Charlesfield Rd, Adambrae Rd, Livingston EH54 9FD