Today's Match Sponsor – Taylor Roofs.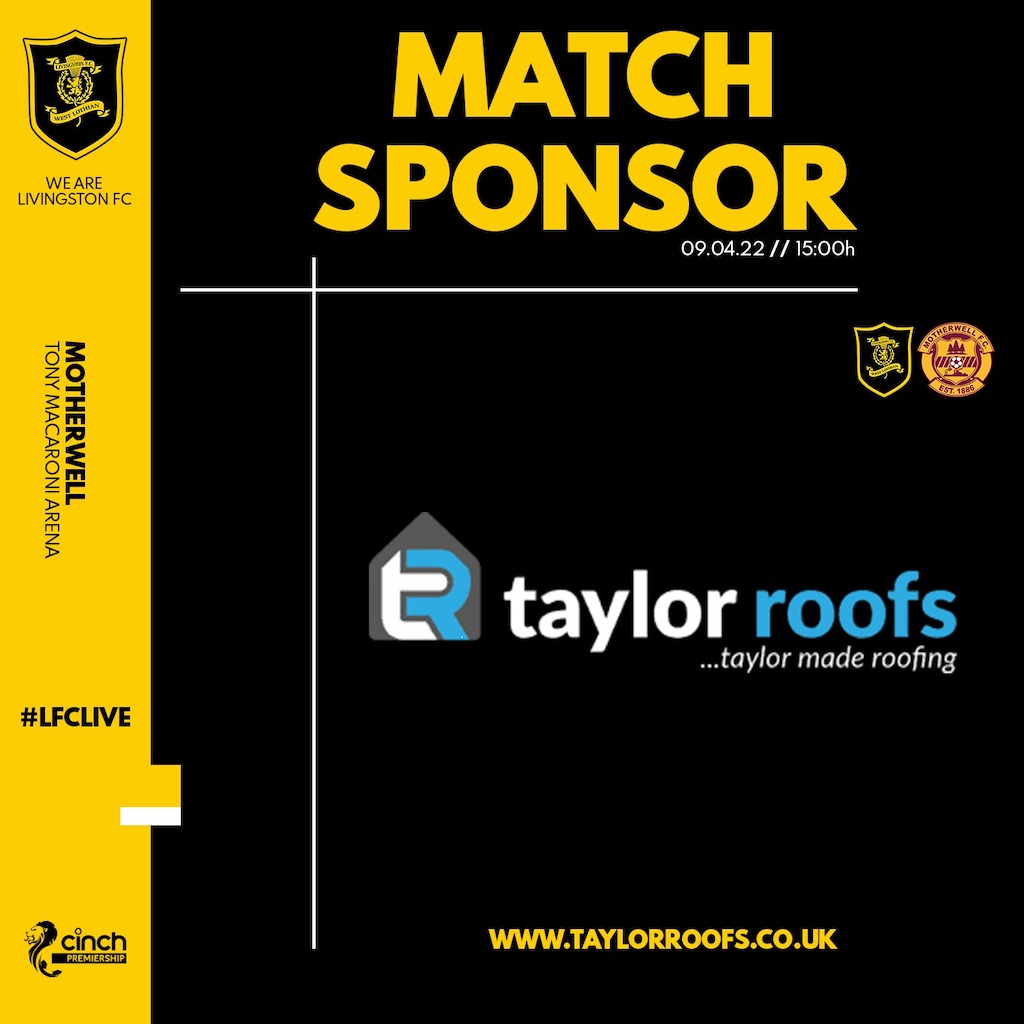 Today's match with Motherwell has been very kindly sponsored by our friends at Taylor Roofs.
Based in Standhill Industrial Park, Whitburn Road, Bathgate, the award winning roofing company have already supported the club with a pitch side advertising board and the advertising spaces left and right of both the home and away dugouts.
Taylor Roofs are a family run roofing business covering West Lothian and the surrounding areas. They are now West Lothian's largest and most trusted roofing company for homeowners with over 500 positive online reviews . With a team of 17 roofing operatives and a customer care team based in their Bathgate offices they are the go to company for 100% peace of mind.
You can get in touch with them on any of the details below –
Website – https://taylorroofs.co.uk
Email – info@taylorroofs.co.uk
Call – 01506 353806
We would like to echo a big thanks to managing director Jamie Taylor for his continued support to the club. Enjoy the game!
Check out who Taylor Roofs choose as today's Man of the Match across social media later this afternoon.