Livi Lion makes appearance at the Theresa McGuire Duck Race & Fun Day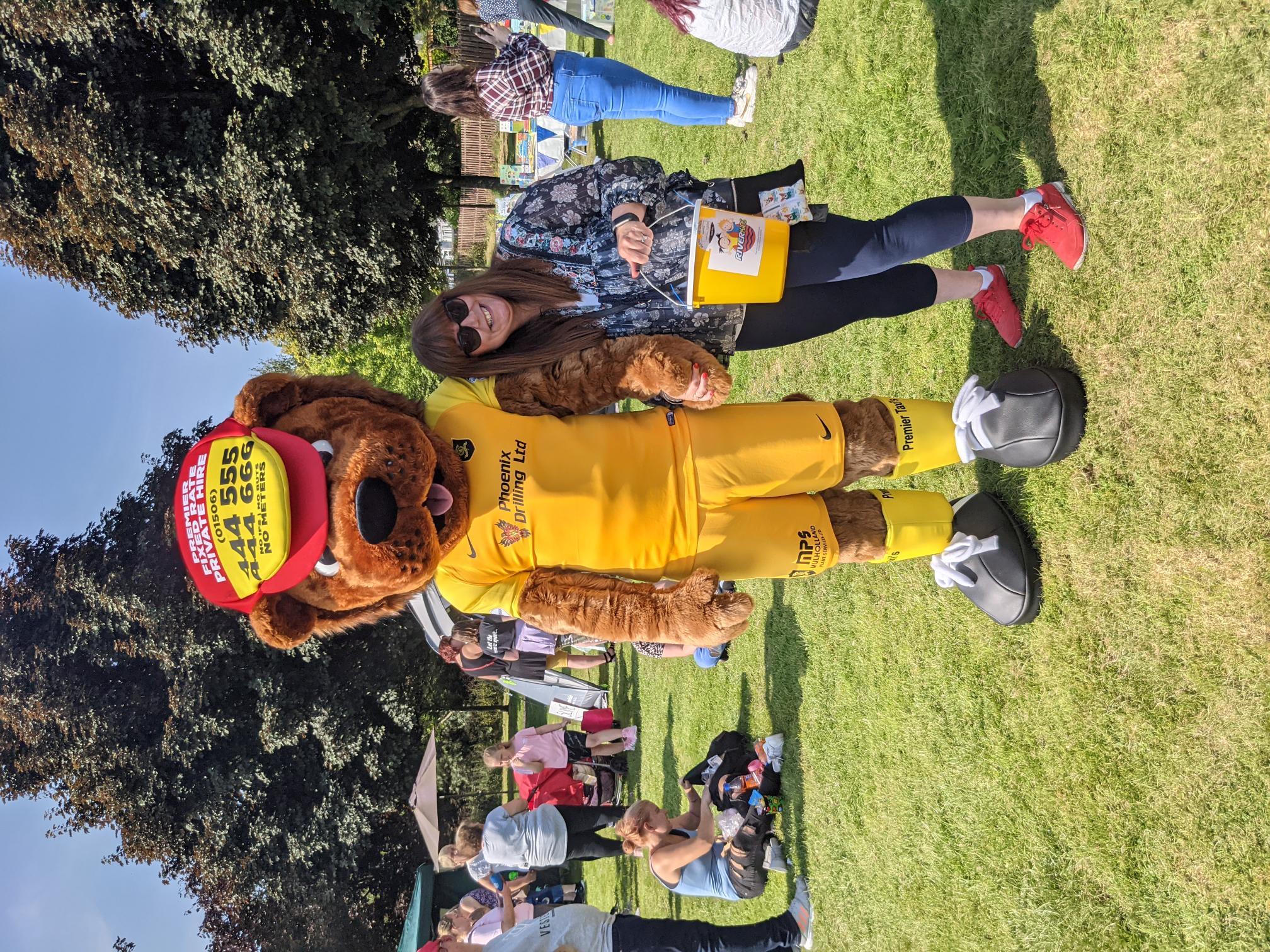 The Livi Lion was out and about last week, paying a visit to the Theresa McGuire Duck Race & Fun Day in Broxburn, organised by local charity River Kids.
Jack Christine, River Kids Charity Manager said: "The Theresa McGuire Duck Race & Fun Day was a tremendous success and the numbers who attended far exceeded our expectations. It was great to see so many people from the local community out enjoying the sunshine especially after everything that has happened during the past 18 months. Thank you to everyone who attended especially, our guests of honour, the McGuire family. It was a great day out and a fitting tribute to a highly valued member of the River Kids team."
Duck Race & Fun Day
The Duck Race & Fun Day was an annual fundraising event which has recently been put on hold due to the pandemic. It returned this year but with a little change. The duck was renamed the Theresa McGuire Duck Race to honour a former employee.  Theresa was first introduced to River Kids in 2015 when her benefits were stopped at Christmas and she was unable to buy presents for her two daughters. The West Lothian Toy Appeal ran by River Kids stepped in and were able to ensure her children had the "joy of a toy" on Christmas morning
To show her gratitude Theresa began volunteering with River Kids, thereafter, joining as a full-time employee in 2016, leaving River Kids in 2019. In June 2020, Theresa suddenly passed away and River Kids felt it was only proper to honour its former employee. After discussions with Theresa's family, River Kids felt it was a fitting tribute to rename the charitable event Theresa loved.  Theresa was a highly valued member of the River Kids team, she was instrumental in the organisation of the West Lothian Toy Appeal and the annual Duck Race. Theresa will always be fondly remembered for her hard work, support and devotion to the River Kids.
The Theresa Maguire Duck Race and Fun Day took place on 28 August 2021 from 11am-3pm.  It included an adult, child & corporate duck race, live entertainment, children's entertainers, fairground rides and craft stalls. All monies raised will be used towards River Kids continuing mission of supporting disadvantaged children and their families in West Lothian.
River Kids
Who are we?
River Kids SCIO are a charity who help disadvantaged local children and  their respective families in the West Lothian region and the wider community. Founded in 2005, the organisation takes its name from the River Almond which runs through the region.
What do we do?
Through our referral system, we supply recycled and new clothing, shoes and toys to families who are struggling financially or through circumstance have little possessions.
Provide volunteering  & employment opportunities for young adults who are experiencing barriers to employment.
Manage the West Lothian Toy Appeal which provides gifts to disadvantaged children on their birthday and at Christmas.
Where are we located?
63-67 East Main Street, Broxburn, EH52 5EE. We are open for donations on Mon-Thu 9:30am – 4:30pm and Fri 9:30am – 1:30pm.
 How can you help?
Donate, volunteer or fundraise. For more information on how you can support River Kids please contact us at [email protected] or telephone 01506 412672.