Today's Match Sponsor – Michael Forrester.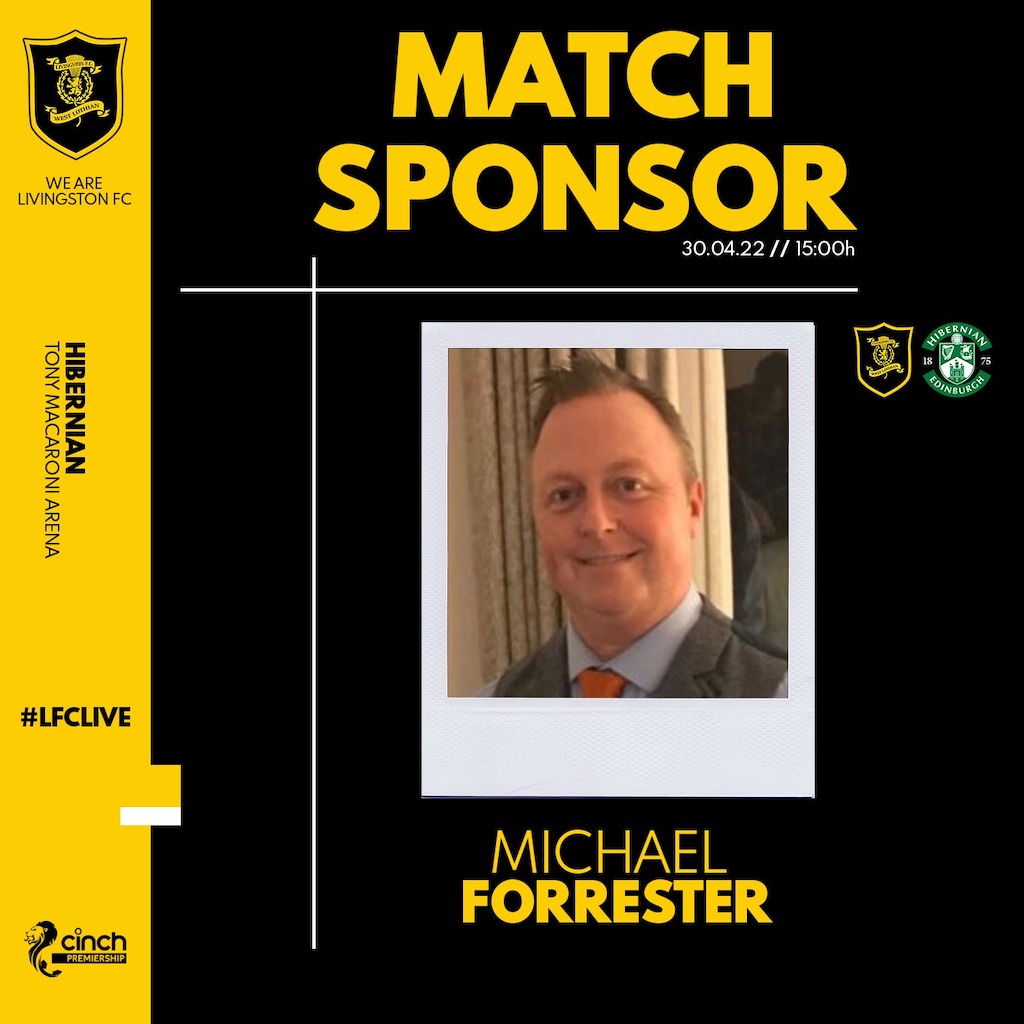 A huge thank you to today's match sponsor, Livingston FC supporter Michael Forrester.
Michael moved to Livingston from Arbroath when he was five and went to school in Livingston and Bathgate. Despite university and work moving him to the Midlands in the early 1990's, Michael kept a close eye on the club and could not have been prouder when Livingston moved to Almondvale in 1995 with his hometown having a football team, putting Livingston firmly on the map.
In the first season at Almondvale, Michael came home to Livingston as often as he could to see the Lions and could not have been more delighted when they crowned Third Division Champions 1995/96.The success continued over the next six years and it was perfect timing when he finally moved home to Livingston in 2001, as Michael could now regularly watch his favourite player at the time, David Fernandez.
Michael commented: "The last few years in the Scottish Premiership has proven that in the face of adversity, Livingston can achieve and maintain presence in the top-flight of Scottish Football. Despite relegations and promotions over the years, I have remained a loyal and proud fan of the Lions and everything they stand for. In my 50th year, I could not be prouder of having the opportunity to sponsor a game."
Keep an eye out across social media later today to see who Michael and his friends choose as Man of the Match!