2019-20 Season Ticket refunds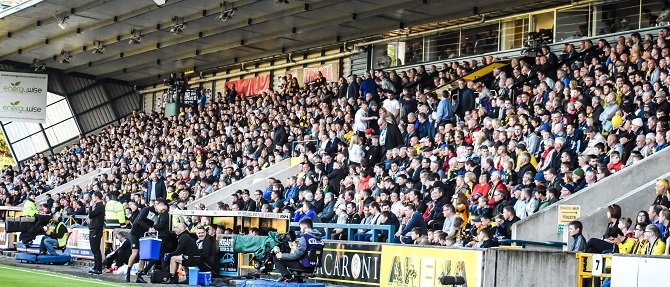 Firstly, and most importantly, we hope each and every one of our fans are staying safe and healthy throughout this difficult time that we still find ourselves in. There is no question of the impact that COVID-19 has had on all individuals, families and businesses over the past few weeks.
With the 2019-20 season now officially coming to an end as announced by the SPFL on 18 May 2020 we are fully aware that many of you may have queries in relation to your 2019-20 Season Tickets and what the club positions is on any, applicable, partial refunds.
Please find below the relevant refund amount for each season ticket buyer type:
BUYER TYPE
REFUND AMOUNT
Early Bird Full Season Tickets
Adult
£63.16
Concessions
£42.12
Under 16
£10.52
Family
£136.84
Full Season Tickets
Adult
£68.44
Concessions
£47.36
 Under 16
 £15.80
 Family
 £142.12
Half Season Tickets
 Adult
 £77.60
 Consessions
 £53.32
 Under 16
 £13.32
 Family
 £177.76
President Club Season Tickets
 Adult (Renew)
£115.76
 Adult
£126.28
 Concessions (Renew)
£94.72
 Concessions
£115.76
Glass Box Season Tickets
Glass Box
£210.52
If every season ticket holder requested a refund, the club would stand to lose £62,000. This is a significant amount of money for the club to lose and would be the undoing of a lot of good work done in recent weeks. Last year, your season ticket money was an incredibly valuable income stream for players wages over the summer period, but also for player recruitment throughout the transfer window. Season ticket money is notoriously important for a football club at the start of a new season to ensure they are fully prepared for the year ahead. With that said, we're asking that any supporters who can afford to not take up the offer of a refund do so in order to help assist with the club's current financial position.
However, we fully recognise that during this pandemic it cannot all be about Livingston FC. We, as a club, recognise that we are living in unique circumstances and there may be fans out there who need this money, more than we do, to support their families. If this is the case, we will endeavour to meet any refund needs of our loyal fans.
If a fan wishes to claim their refund amount, then we would urge them to get in touch with us via email on [email protected] before Sunday 31st May at 5pm for us to organise a refund at the earliest opportunity. For logistical and financial reasons, we require that any fan wishing to claim a refund does so by Sunday 31st May at 5pm. This will allow the club to budget for the forthcoming months with a clearer picture of remaining funds once refunds have been allocated.
Likewise, for supporters who had purchased individual tickets for the scheduled games with Heart of Midlothian or Aberdeen, the same details as above apply for claiming a refund with the Sunday 31st May deadline in place for those too.
We hope that both on and off the park, Livingston Football Club has made you proud to support us throughout the 2019-20 season. We believe it has been another exceptional season on the journey that we all find ourselves on.
We urge everyone to continue to stay safe and healthy and we hope to see you back at the Tony Macaroni Arena soon.
Contact us for a refnd on: [email protected]