2022/23 Short Sponsor Confirmed!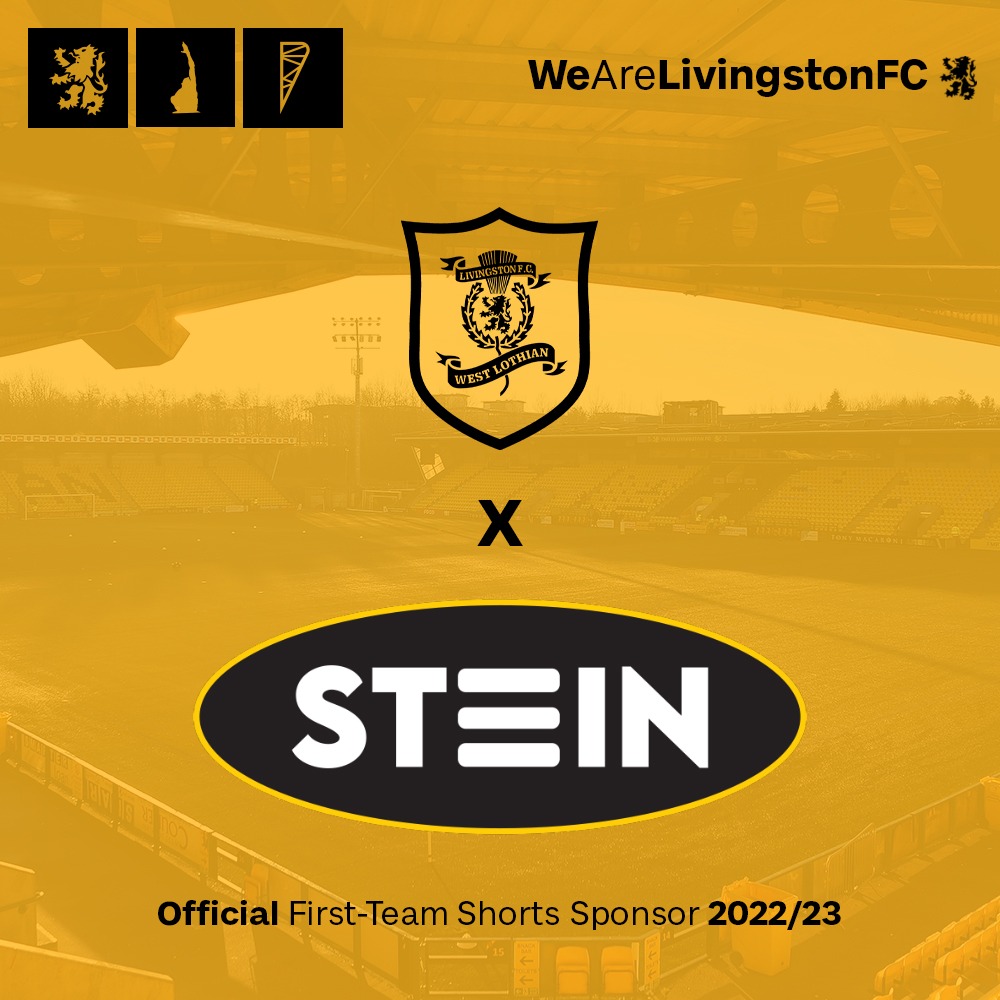 Firstly, everyone at Livingston FC would like to offer a huge, huge thank you to each and every business who entered our recent raffle for a chance to be our 2022/23 first-team short sponsor.
We wanted to offer an affordable opportunity for businesses to get involved for a chance to win a fantastic package alongside guaranteeing a level of advertising and reward regardless of whether you were the successful entrant or not. The level of response was fantastic, better than we could have hoped for so a huge thank you to everyone who entered for getting behind us and helping to support the club.
Sadly, as is always the case in this set-up, there can be only one winner and, on this occasion, we're delighted to announce that the winner of the raffle, as drawn by our very own first-team manager David Martindale yesterday, and our new first-team short sponsor for the 2022/23 season is –
Stein Electrical & Mechanical Solutions Ltd.
Congratulations to Billy and his team at Stein Electrical who will now take pride of place on our first-team match shorts for the upcoming campaign.
Managing Director Billy Stein said: "I'm delighted that the company has won the raffle and is going to be the short sponsor of Livingston FC.
"I've been an admirer of the work the club does within the community for a while and we are now proud to be associated with them as a sponsor. We wish the club every success in the coming season."
Head of Commercial & Media Operations Dave Black said: "We owe a huge thank you to every business who got in touch to get involved with this initiative.
"Whilst not the case for all who entered, we realise that a lot of the high-end value packages aren't in the budget for all businesses so being able to offer this opportunity to give potential sponsors the chance to win a package they wouldn't otherwise be able to afford has been great and the response has been even better.
'We look forward to welcoming Billy and his team at Stein Electrical & Mechanical Solutions on board as an official club sponsor and seeing them at the Tony Macaroni Arena next season."
You can check them out here – https://steinelectricalsolutions.co.uk