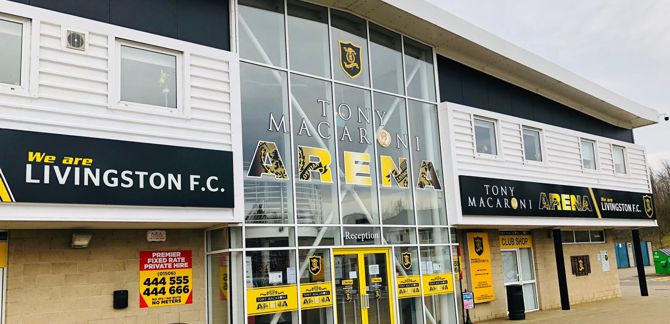 On behalf of all our front of house and office staff, I'd like to thank the large majority of supporters who have been in over the past few days and weeks to purchase season tickets, match tickets and more recently, collect new your new season ticket cards for the 2021/22 season.
It's been great to see you all back getting ready for the new season and nice to see so many old faces that we missed when you weren't able to join us last season.
Most supporters have been mindful of the challenging circumstances we've faced with ever changing restrictions, new ways of doing things and for both ourselves and you guys, a new ticket system which we're still getting used to – particularly after being out of practice for the last 16 months.
For those of you who have been patient, understanding and thankful, we're hugely appreciative and thank you for your kind words and co-operation. We've even been treated to some cakes and biscuits from some of you – it's safe to say that that is indeed the way to keep us smiling!
However, what I would like to stress is that with the full backing of all at Livingston FC, we will not stand for our staff being verbally abused and shouted at for simply trying to do our jobs.
Whilst we acknowledge it's been a difficult transition on the ticket front with some bumps  on the road that have made it less seamless than we'd have all liked, there is absolutely no excuse for our staff to be spoken to and treated in the way that a very, very small minority of people have done today, and a few other occasions over the past few weeks.
I can assure you that the very small but incredibly hard-working group of staff and volunteers that we have working at the club are doing all they can to put things right and again, whilst we know we won't always get things correct on every occasion, please bear with us as we try our best to help you.
When it comes down to it, we as staff and you as fans all want the very same thing – a successful Livingston Football Club both on and off the field.
Again, a big thank you to the vast majority of supporters who have worked with us as we put things right and try our best to resolve any issues and again, ask everyone for patience as we work through everyone.
Karen White
Office Manager