Bounce Bingo with Zander Nation a Huge Success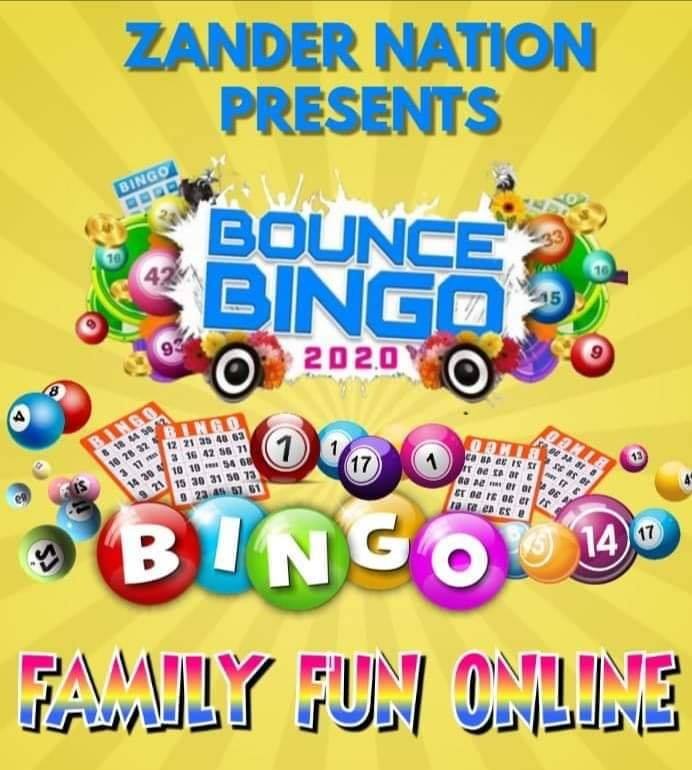 Zander Nation brought their Bounce Bingo event into living rooms up and down the country at the weekend – streaming LIVE from right here at The Tony Macaroni Arena. 
Having originally only planned to run the event on Friday, it was such a success that the guys at Zander Nation decided to go again the following night too! They were also joined by local saxophonist, Saxingh – one of the UK's finest live DJ accompanists who wowed those tuning in with his unique sax-playing abilities and captivating showmanship.
here will have been plenty dancing around at home to the brilliant mix of current and classic dance floor anthems in amongst the Bounce Bingo itself which seen lots of superb prizes won across both nights.
A huge thank you to some of the clubs main sponsors who chipped in with providing prizes for the event – Phoenix Drilling Ltd, Tony Macaroni, Premier Taxis, Nordan & Viridor.
It wasn't all just about the music, the bingo and the prizes though – the main aim of the evening was to help raise money for "The Sunday Dinner Lady – West Lothian Fresh Sunday Dinner Boxes". The group was set-up to collate and donate fresh produce to as many families and individuals in West Lothian who are struggling financially, helping bring families and friends together for a Sunday dinner.
Our very own chef Mo and receptionist Tricia give up their free time on a Saturday when the group meet here at the stadium to bag up the food that has been donated and stored at the stadium before delivering out to those in need in order for it to be with the recipients in time to cook it on the Sunday.
Before the event started, the group had raised £1,791 towards their £3,500 target. Over the course of the weekend, the event has helped raise a further £1,460 taking the current total to £3,251 – only £249 short of their target. A huge, huge thank you if you joined in and donated to the cause – that £1,460 will help provide over 150 Sunday Dinner bags for families and individuals in need in West Lothian.
You can still donate here – https://bit.ly/TSDLWLB
We're delighted to have played our part in providing the venue to the guys at Zander Nation but a huge well done and show of appreciation for everything they done across the weekend, all to help raise money for a local cause. They were a joy to deal with and really put on two fantastic evenings of excellent family fun. We look forward to working with them again! Likewise, a big thank you to Saxingh for coming along and helping to put on a brilliant show with two fantastic performances of his own.
Be sure to check out the links below to keep tabs on more performances from Zander Nation & Saxingh as well as for more information on the work done by "The Sunday Dinner Lady" group.