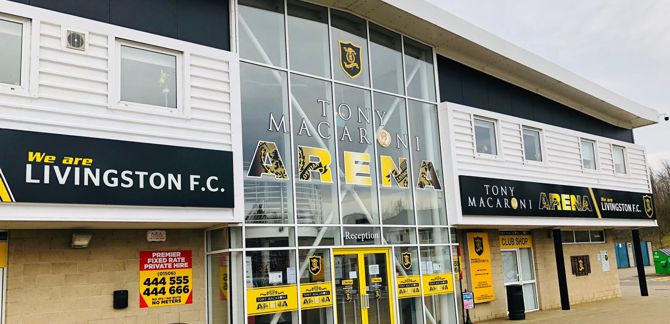 Livingston Football Club is pleased to announce that the Main Reception at the Club will re-open its doors on Monday 29th June.
In line with government guidelines, there will be enhanced measures in place to keep our supporters and staff safe.
We will be operating a one-in, one-out policy and therefore, our maximum capacity in reception will be limited to ONE customer at any given time, which allows for social distancing. Supporters will be requested to queue outside at a two-metre distance, which is clearly marked with "2m" floor signs.
Hand sanitising wipes will be available as you enter the building and the use of these are strongly recommended to protect both yourself and our staff. Furthermore, for the safety of our staff and yourself, we advise that all members of the public wear face masks or coverings.
Our reception staff would greatly appreciate if all customers could use card payments to reduce the cash handling on site. However, if using cash, having the exact amount is requested.
Our opening hours next week will be as follows:
Monday–Thursday: 10am–12noon & 1pm–3pm.

Friday: 10am-12pm.
Saturday & Sunday: Closed
These hours are flexible and may change the following week due to demand – we'll update our social media channels with any changes. 
We look forward to seeing you again!