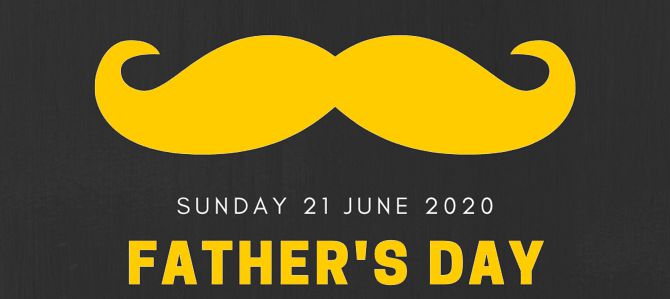 With Father's Day looming next weekend (we see you all double-checking the diary because you forgot!), we've put together a handy list of club related gift ideas that you can get Dad this year! 
Season Ticket
OK, it's a biggie and you're not sure you love him this much but with season tickets on sale now and the knowledge that he'll be able to watch the first few games from the comfort of his favourite arm-chair, you could push the boat out and treat the old man to another year of top flight football at the Tony Macaroni Arena!
2020/21 Livingston FC Season Ticket
Shares
He's got the kit, he's renewed his season ticket and your stuck for what to get him next – how about a share in his favourite club? Starting from £50, supporters can now buy shares in the club with the board committed to offering fans the chance to own up to and over 51% of the shares in the club – a controlling interest. Not only that, all funds raised will go directly to increasing the playing budget – so he'll be helping to improve the squad too!
Seat Plaque
One for season ticket holders only, but why not treat dad to his own, shiny name plaque on his season ticket seat! We've teamed up with Co-op Funeral Care who are providing the plaques and at only £10, this could be a perfect gift idea to surprise dad with when we're back to having fans in the ground!
Personalised Plaque for your Season Ticket Seat
Replica Kit & Leisurewear
Take advantage of the club shop, online spring sale and treat dad to a replica shirt, a rain jacket or a ¼ zip top – all of which you'll get at a discounted rate just now! Got all of those? Don't worry – there's training shirts, polo-shirts and winter jackets available too!
Bits & Bobs!
He's phoned up and renewed his season ticket, he bought shares ages ago, the name plaque already has pride of place on his seat and he's taken full advantage of the spring sale already – out of luck, right? Wrong! There's a huge range of brilliant Livi accessories on the club shop too – from keyrings, to coffee cups, to car mats – there is bound to be something that he hasn't quite treated himself to yet! And if he has, get him the Livi pen. It's only £1 and let's face it, it'll make for a great story in years to come about the time all you got him for Father's Day was a Livi pen!