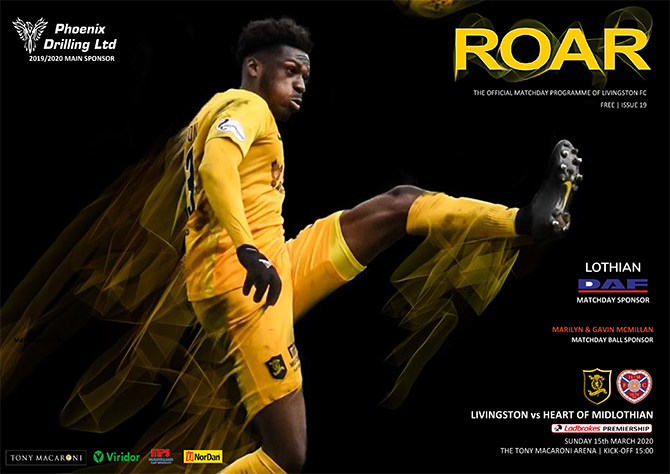 We all know there's been no football for a while now, and we reckon most of you will need a little something to help curb your withdrawal symptoms.
So take a look at the edition of ROAR we had planned for the Hearts game on 15 March.
Just click here to download your free copy.