Holt nominated for another award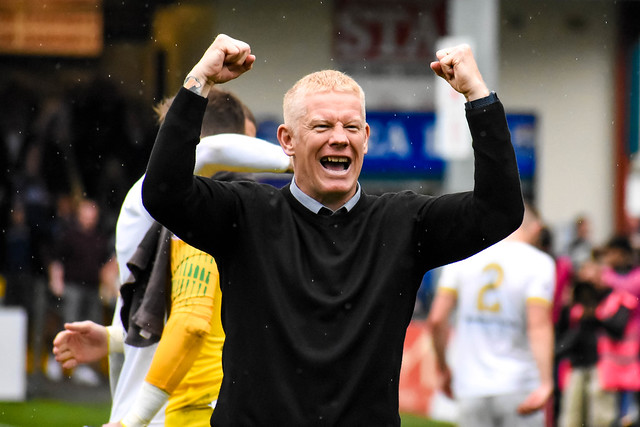 Following his recent Premiership Manager of the Month success, Gary Holt is in with another shout at scooping a different recognition prize.
The Gaffer has been shortlisted by the Scottish Veterans Awards 2020 in their 'Contribution to the Scottish Sport' category at their upcoming event. Here's a snippet of what he had to say about it and what the nomination means to him:
WHO YOU SERVED WITH AND HOW LONG FOR:
"When I joined the army, I joined the Army Catering Corp. This later changed to the RLC. I served for nearly 6 years and was attached to 28 AMPH engineer regiment. The regiment then changed to 28 engineer regiment."
WHAT IT MEANS TO YOU TO BE SHORTLISTED AT THE AWARDS:
"I was surprised, shocked and humbled because I don't think you ever see yourself as somebody that is just going about their job day to day, who is then nominated for these awards. It is always nice, and it is humbling to see what people think of you and to get nominated first and foremost. Then to make the shortlist is quite a big shock to me. I think people that know me, know how I am, and I am very much about the collective rather than the individual and it's not something I am used to."
 TELL US YOUR BEST ACHIEVEMENT TO DATE:
"I have had numerous achievements in my career through playing. Winning the Scottish Cup with my hometown club [Kilmarnock], winning the championship in England and playing in the Premier League and then obviously representing my country and scoring a goal for them. I have also had achievements going into management, at the club I am at, to be where we are and battling the dynamics of Scottish Football is tough but very pleasing to prove a lot of doubters and negativity wrong. Hopefully we can enhance it this year and progress."
You can find out more about the Scottish Veterans Awards 2020 by clicking here.
Best of luck Gaffer!