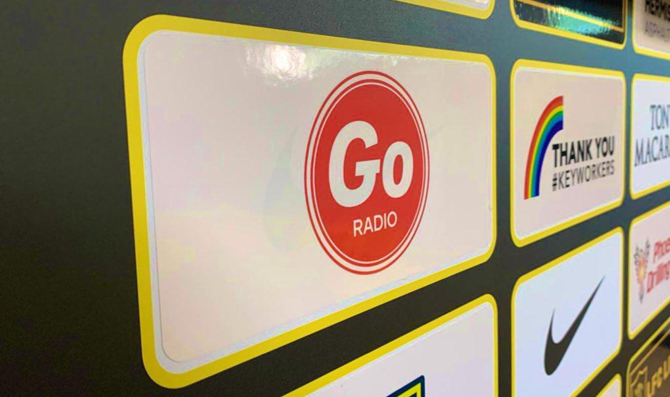 Livingston FC is delighted to announce a new partnership with the all new radio station, Go Radio.
The Glasgow based station offers a fresh outlook on all things Scottish football, particularly through their brand new "Go Radio Football Show" featuring Rob MacLean, Barry Ferguson, Paul Cooney, Ali Defoy and incredibly popular Open Goal host, Si Ferry.
The football show airs every weeknight from 5pm until 7pm and you can tune in on DAB, listen online or on your smart speaker "Alexa Launch Go Radio"
Our very own captain Marvin Bartley will be live in the studio tonight so be sure to tune in.
Go Radio CEO Tracey McNellan said – "It's exciting times having just launched Go Radio, which stands for 'Glasgow's Own' and our brand new football show will play a massive part of the station's output. It's important that we forge strong relationships with the clubs across Glasgow and the West and we're delighted to be working in partnership with Livingston Football Club."
Business Development Manager Dave Black said – "Anyone who has been listening in this week may well have heard our regular adverts playing. That's something that we, as a club, haven't investigated and utilised at all of late so it's great to have this partnership in place and we look forward to seeing how it develops over the season."