Lions backing Rainbow Laces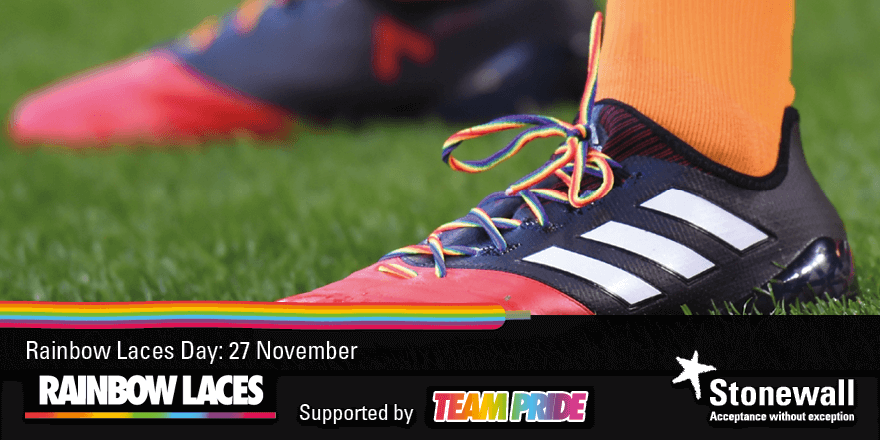 Rainbow Laces is Stonewall Scotland's campaign to change attitudes in sport and make sure that lesbian, gay, bisexual and trans (LGBT) people are welcomed and accepted at all levels of the game.
Sadly, many LGBT people have a poor experience in sport and have experienced discrimination because of who they are.
The Rainbow Laces campaign has generated a huge amount of awareness of LGBT people in sport, shifting the attitudes of fans, and participants. Last year, 12 million people in Britain saw the campaign, including almost half of adults in Scotland. This is, in part, thanks to your support.
As a result of seeing Rainbow Laces, more than half of sport fans who saw it feel more confident that reports of anti-LGBT language and abuse at live sport fixtures would be taken seriously and four in ten would be more likely to challenge anti LGBT language and abuse at live sport fixtures and on social media.
Livingston FC is proud to be involved once again, and we encourage all our supporters to get involved too. Click here to find out more.