Lions buzzing with new partnership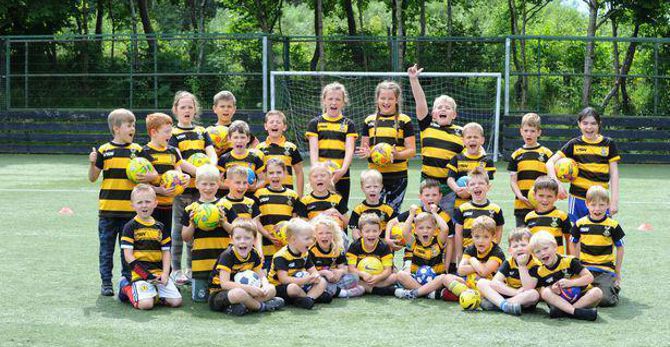 Livingston FC is pleased to announce a new partnership with children's football provider Football Buzz.
The collaboration between the club and Football Buzz will see Buzz bring their own brand of football, learning and development to our young supporters as well as the school and nursery children of West Lothian.
Football Buzz have grown into one of the leading providers of children's football across Scotland and being from right here in Livingston, this is a partnership that will benefit the next generation of young lions.
Directors of Football Buzz Martin and Natalie said "We are absolutely delighted to be partnering with Livingston Football Club, bringing our sessions to even more children across West Lothian and developing their love for the game.
"Over the last 10 years, we have continued to grow and develop and now partnering with a club the stature of Livingston makes all the hard work worth while. When we started Football Buzz, we chose gold and black as our colours with the ambition that one day we began working with Livingston FC and now that has come to fruition. We can't wait to get started."
John Ward CEO said "We are delighted to be working with Football Buzz, they will help us engage with the younger community and the schools in the area. We want to provide tickets and incentives to encourage children to get behind the club, Football Buzz will be an great additional resource for that."
To celebrate the launch of this partnership, the team will be creating exciting resources that will be provided to every school and nursery in West Lothian to introduce themselves, engage the children in physical activity.