Livi Lion pipped at the post!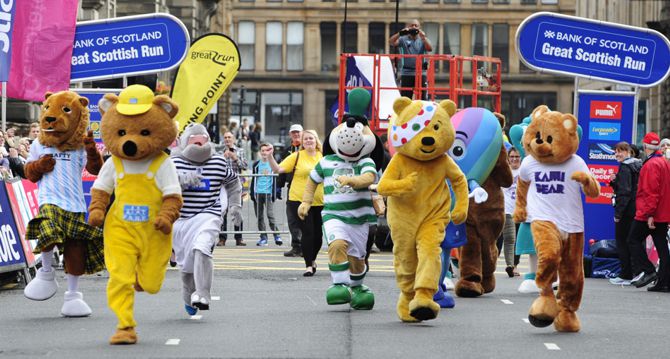 Last weekend saw runners from across the globe descend on Glasgow for the Bank of Scotland Great Scottish Run.
The Bank of Scotland Great Scottish Run is part of the Great Run series which is now established as the world's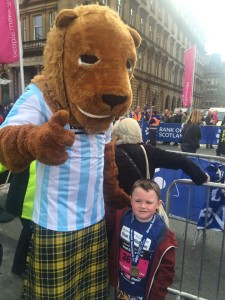 favourite run with over 280,000 participants a year taking part. The events programme stretches across the UK from Glasgow to Portsmouth offering a full range of distances from 5k through to a Marathon team relay. Most events include a family running element and support the growing INEOS Go Run For Fun campaign.
Super Saturday also played host to the event's first ever mascot race, with mascots from across Scotland going head-to-head in a 100m dash for glory – including our very own Livi Lion!
Sadly he was beaten to the podium by FARE Bear from FARE, but it was a great effort and we're all very proud of him for representing the Club so well.