Livingston FC announce new shopping and rewards platform The Lions Pride, powered by Fantastic Fanatics.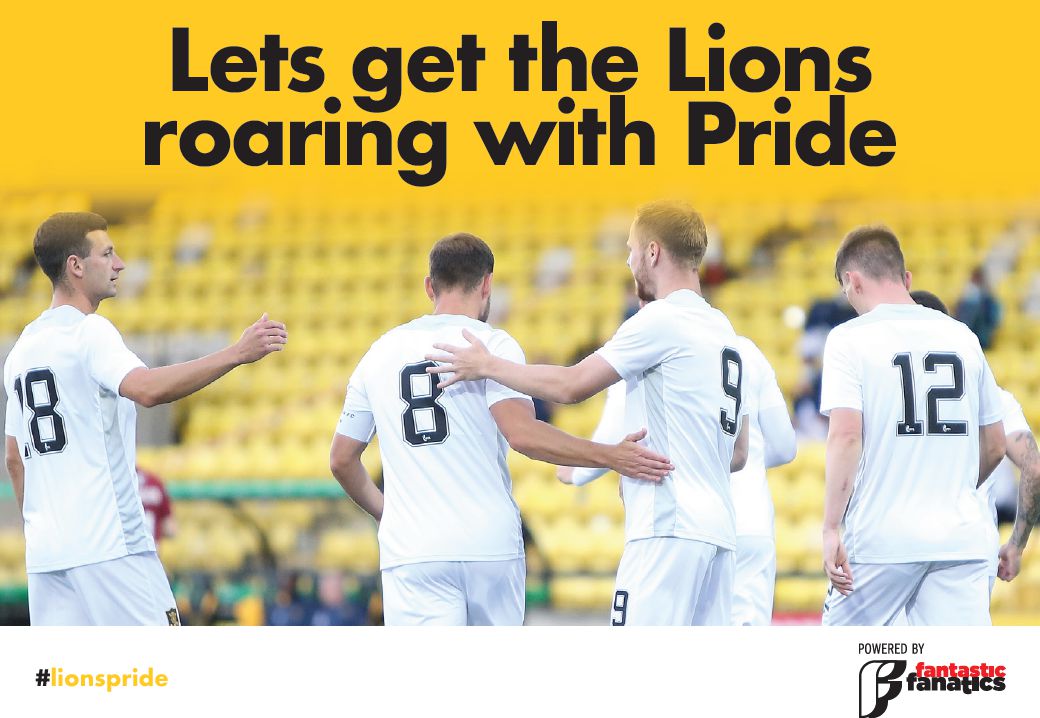 Livingston FC is delighted to announce Fantastic Fanatics as a new partner of the club.
Successfully launched in Scotland and already growing rapidly throughout the UK, Fantastic Fanatics is a new shopping and reward-based digital platform which enables supporters to generate funds for the club at no extra cost to them, whilst shopping, eating out, booking hotels and lots more.
Fantastic Fanatics have already partnered with several UK sports clubs and national governing bodies and have exciting plans to link-up with many more. The club has been working closely with Fantastic Fanatics over the last 3 months to develop Livingstons' new branded shopping and rewards platform "The Lions Pride."
Through the partnership between the club and Fantastic Fanatics, supporters can experience an innovative online, club- branded shopping mall that sits within the club's website. Using transaction tracking technology, fans can seamlessly generate funds for the club when they buy the things they're already buying, whilst being rewarded along the way.
The Livingston-branded platform contains hundreds of local, national, online and in-store partners in retail, leisure and hospitality. The platform allows fans to make everyday purchases and generate commission from those partners that will go to the club. The platform is free for fans to sign up and fans can start earning money for Livi by registering at https://club.fantasticfanatics.com/livingstonfc/.
There will also be regular competitions, prizes and tier rewards for fans using the platform.
Livingston fans can sign up for a free account here and there is a helpful "how it works" page along with an extensive FAQ and support page.
Fantastic Fanatics Operations Director Barry Munro said: "Fantastic Fanatics delivers a new revenue stream to football clubs at no cost to the club or their fans, who simply shop as normal online or in-store. The technology gives fans access to offers from hundreds of retail, leisure and hospitality partners, and each time they buy with their registered everyday debit or credit card, the club receives a commission.
'We are proud to be in partnership with Livingston Football Club and look forward to working alongside the club confident our new sports rewards platform can benefit the club, fans and existing club partners."

Dave Black, Livingston FC Business Development Manager said: ''We're really pleased to be partnering with Fantastic Fanatics, which offers dual benefit in providing supporters with rewards for a wide range of online purchases whilst helping to provide a commercial return straight back to the club.
"The beauty of it is that fans don't need to do anything differently other than register their debit or credit card on the platform and every time they click through to order from a whole host of partners, the club receives a kick back and the supporter builds up loyalty points which in turn, enters them into prize draws.
"As well as that, there will be a range of offers and discounts available for supporters too so this really is a win-win for all and hopefully something that our fans and the club alike can really benefit from!"