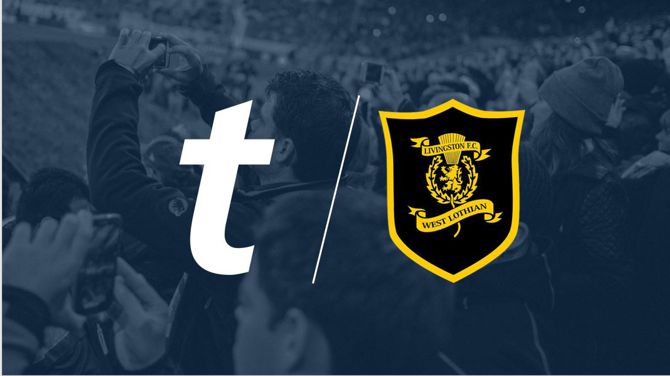 Livingston FC is pleased to announce that the club has extended its ticketing partnership with sports technology solution provider Ticketmaster Sport for a further 3 years.
Since initially launching the partnership with Ticketmaster Sport in September 2018, the experience for supporters has been significantly improved and with this extension, supporters can expect further enhancements to their ticketing experience including:
A fan ticketing site with easy to use, intuitive purchase flow
Digital tickets delivered either in app (Google/Apple) or to digital wallet
Covid-response tools including social distancing capabilities
Access to Ticketmaster's marketing including Ticketmaster's performance marketing suite
As the club continues to strive for improvement both on and off the field, coupled with the hope that fans will be returning to the Tony Macaroni Arena in the near future, this extension with Ticketmaster Sport will ensure that the fan experience is optimised, providing a pathway for further enhancements and innovation.
Club Secretary Derek White said: "I'm delighted that we have managed to continue our partnership with Ticketmaster going forward, as the service that they have provided us with since our return to the Premiership has been fantastic.
 With the hopeful return of fans to stadia in the not-too-distant future, we want to ensure that the supporter experience, from buying a ticket, to leaving the ground, is the best it possibly can be, and we feel that our partnership with Ticketmaster Sport allows us to continue to provide the great service our fans deserve.
Finally, I'd just like to thank our Client Account Manager, Suzie Clarke, for her continual assistance in ensuring our partnership runs smoothly."
Commenting on the extension, Chris Gratton, Chief Operating Officer Ticketmaster Sport, adds, "We are pleased that Livingston have chosen to extend a partnership with Ticketmaster Sport and that the solutions we have provided the Club have transformed the supporter experience. In particular, we are delighted that the service our team provides on a daily basis has been acknowledged. Our collaborative approach to client partnerships ensures that Ticketmaster Sport, together with the Club, are invested in driving growth and value and ultimately long-term success for the Club."
Following this update, an announcement will be made to supporters regarding registration and log in details.
About Ticketmaster Sport:
 Ticketmaster Sport provides ticketing solutions, tailored to the needs of sports clients, providing a seamless connection between sports clubs and their fans. Ticketmaster Sport is part of Ticketmaster, the world's largest ticket marketplace and the global market leader in live event ticketing products and services. Through official partnerships with thousands of venues, artists, sports teams, festivals, performing arts centres and theatres, Ticketmaster now processes over 500 million tickets per year across 32 different countries.