Livingston FC Limited Edition Single Malt Whisky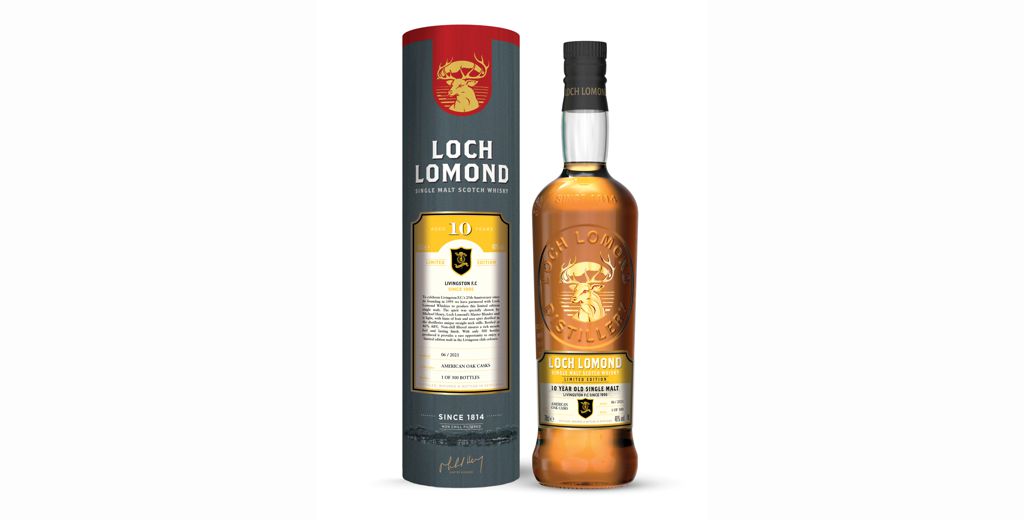 To belatedly celebrate the club's 25th Anniversary since our founding in the 1995-96 season, we have partnered with Loch Lomond Whiskies to produce a limited-edition 10 year old single malt whisky. 
The spirit was specially chosen by Michael Henry, Loch Lomond's Master Blender and is light, with hints of fruit and uses spirt distilled in the distilleries unique straight neck stills.
Bottled at 46% ABV, Non-chill filtered ensures a rich mouth feel and lasting finish.
With only 300 bottles produced it provides a rare opportunity to enjoy a limited edition malt in the Livingston club colours.
You can visit the Loch Lomond Whiskies website on the following link to purchase yours:
Tasting Note – A burst of vanilla fudge with notes of creamy caramel on the nose and palette,  followed by orange citrus and apple with a hint of spice before a touch of peat smoke on the finish.
Scott Dickson from Loch Lomond Whiskies commented – "We are delighted to partner with Livingston FC in creating this limited edition single malt for their fans to mark their 25th Anniversary and we wish them well for the future"
Business Development Manager Dave Black said: "We've successfully been able to bring fans options in gin and rum and off the back of that, we had supporters asking if we would be able to add a whisky to those offerings too so I'm delighted we've been able to do that.
"The Loch Lomond Group have recently become an Official Partner and "The Spirit of the SPFL" and have a world class sponsorship portfolio including The Open, The PGA, The European Tour, Pro14 Rugby and now the SPFL so we're delighted to be able to work with them on a limited edition whisky for the club."