LYF signed shirt auction – UPDATE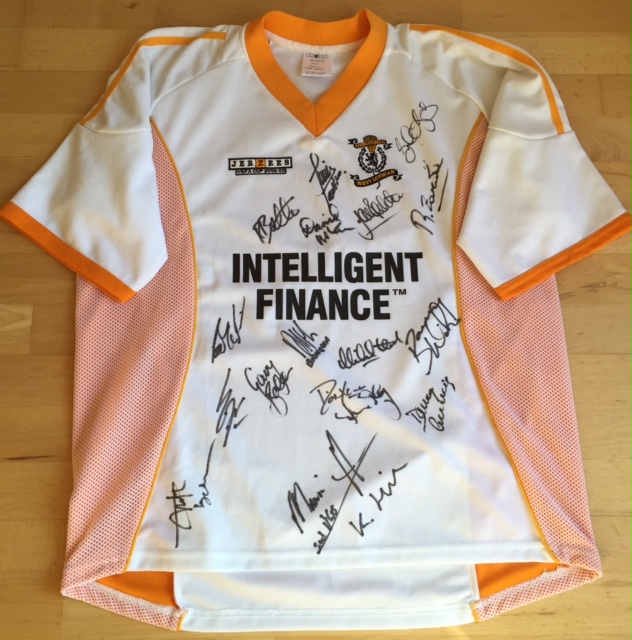 The highest bid for the 2002/03 signed Livi shirt, presently being auctioned by the Livi Youth Foundation on behalf of Peacock Nursing Home, is sitting at £75.
This is a 100% genuine article, as personally verified by our CIS Cup winning captain Stuart Lovell.  There are still 2 more weeks left to make your bid before the auction closes on 14 November.
Anyone interesting in making a bid should contact Margaret Bradford at Peacock Nursing Home on 01506 417464 or email her at  [email protected].
For more details please click here.