New shirt sponsor unveiled

Livingston FC are delighted to announce Krafty Brew as our new shirt sponsor for season 2015/16: a partnership which sees the club join up once again with owner John Ward.
John's association with the club goes back to when he was Managing Director of Fasteq who stepped-up to support the club via shirt sponsorship when exiting administration, and continued their support for a total of four seasons.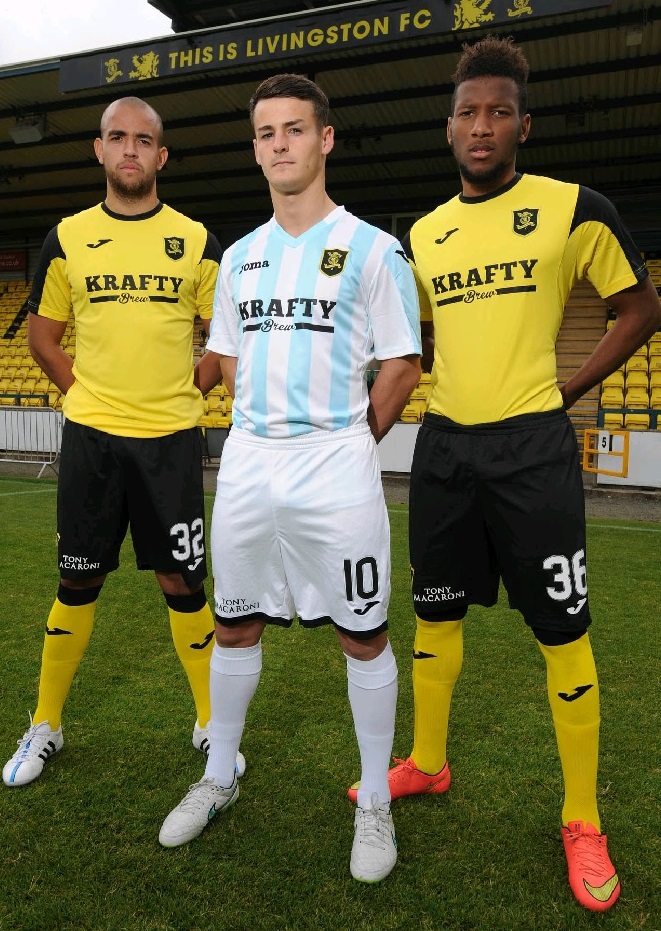 Krafty Brew are a craft brewery based in Edinburgh and produce a whole range of amazing Craft Beers.
Krafty Brew beer the way it's supposed to be: every batch of craft beer made is only 50 litres, which means it's literally hand-crafted by their award winning brewer Mike Ward, who learned his craft in the World's Capital of Craft Brewing, Melbourne
The beer is absolutely additive-free. Some breweries add chemicals to their beer. Krafty Brew use only the finest malts and hops together with yeast and water.  There are over 30 beers to choose from in the ever changing range, but their most popular are our range of easy drinking ales which include their take on a pilsner, a full flavoured lager style beer, our Kama Citra pale ale and Sail The 7 Sea's IPA.
The company is owned by John Ward who has had links with the club for many years. His previous company Fasteq were the Club's main sponsors from 2009 through to 2012. John was the first sponsor to come on board after the club went into administration and is delighted to be able to launch his latest venture through the Livingston FC.
"I have a real affinity for Livingston FC and am delighted to be officially associated with the club once again. Krafty is new to the market, but our beers are head and shoulders above most of the other craft beers available in Scotland.
"We will be offering Livingston supporters special deals on beer club membership and our pilsners and ales will be available in the club bars. Part of our sponsorship will give money back to the club for every beer sold on the premises and for every Livingston fan who joins the beer club. So fans can enjoy Krafty Beer in the knowledge that every pint is putting something back into the club."