Papa John's?! More like Papa Jack's! Amariiiite?!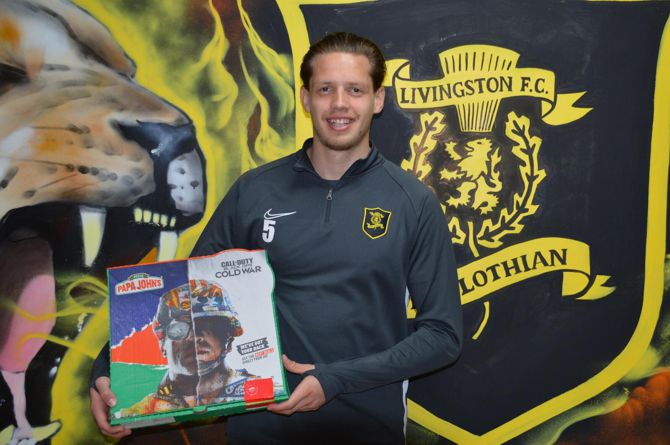 Jack Fitzwater was the envy of the changing room this afternoon when his 2020/21 shirt sponsor Papa John's dropped in with some pizza for him and the office staff!
The pizza chain have very kindly sponsored Fitzy for the season and, Iain Heron and some of his team from the local branch popped in today with some goodies for the staff and Jack himself.
Amongst a "Double Pepperoni", an "All The Meats" and a "Garden Party", Papa John's also delivered Fitzy his own personal favourite, a ham, green pepper and mushroom pizza.
You can find the local Livingston branch of Papa John's at Unit1B, The Parkway as well as being able to order online by clicking here.
A big thank you to Iain and Papa John's for their support of both the club and Fitzy as well the kind delivery of pizzas for the staff today – hugely appreciated!