Technical area advertising boards available for Sponsorship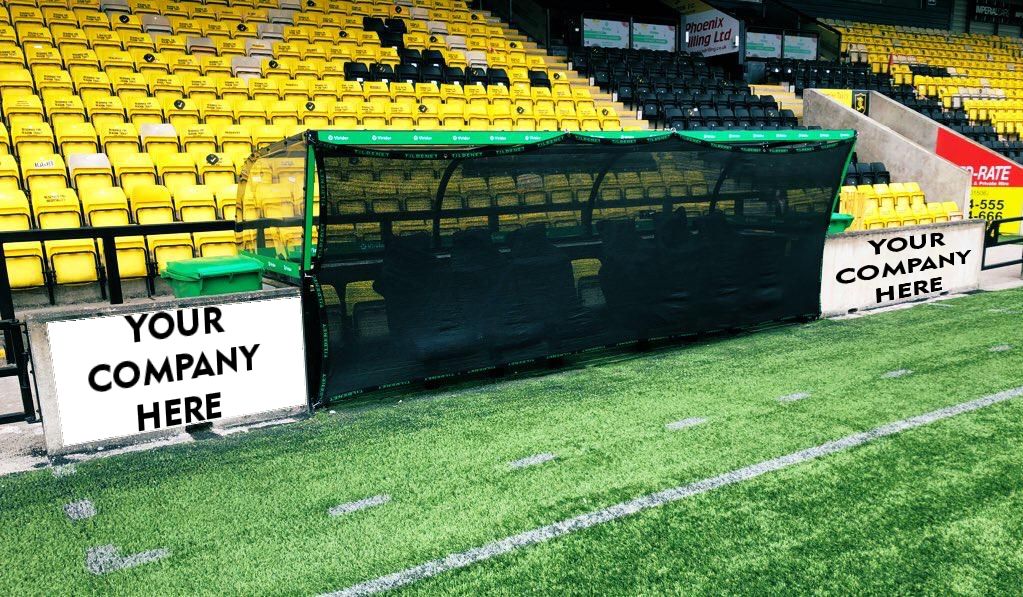 Livingston FC has a brilliant opportunity for a business or businesses to get its logo and branding right under the nose of millions of viewers by taking out an advertising board either side of the dug-out area.
 With TV cameras having a particular interest in management teams on a match day – both our own and that of the opposing team – your logo would be broadcast to millions of viewers on matches picked live for Sky Sports or Premier Sports coverage and BBC highlights programmes as well as all other home games being streamed for season ticket holders and those purchasing on a Pay-Per-View basis for as long as we can't permit access to 100% capacity.
With previous season figures for our televised Premiership matches hitting a total, global peak viewership of over 4.6 million with a total, global average of over 1.5 million, coupled with the previously mentioned live streaming of all home games whilst we're playing to a reduced capacity, the level of exposure for your company through this sponsorship is like never before.
We have 4 boards available within the area (as pictured) – the smaller board measuring in at 1.5m wide and the larger at 3m wide.
As well as your logo appearing on these prime positions, your website would also be linked from our Partners area on the club official website as well as social media recognition when the boards were in place.
With prices starting from £1,500 (plus VAT), interested parties should get in touch with Business Development Manager Dave Black on [email protected] for further details.