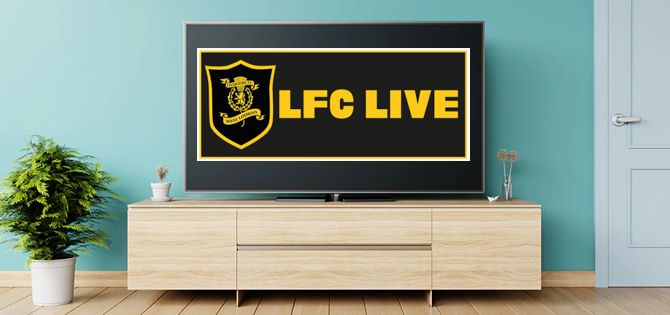 Livingston FC is proud to announce the launch of our brand new online subscription channel, LFC Live.
Bringing you a whole host of exclusive content ranging from interviews, behind the scenes footage and full match replays as well as live audio coverage from all of our Premiership fixtures.
https://lfclive.livingstonfc.co.uk
In the UK, you can choose between either a monthly subscription fee of £5.99 or an annual fee of £59.99, saving you £11.89 over the year. International subscription is set at £12.99 per month.
You can also choose to gift either a monthly or annual subscription too – a new gift idea for that Livi mad relative perhaps?!
Club Secretary Derek White said: "We're absolutely delighted to be launching LFC Live today in the build up to the 2020/21 Premiership season. The club have been working hard over the past couple of months with Stream Digital to ensure this facility is in place ahead of what will be an extremely unique start to a season.
Not only will this allow the club to live stream games to Season Ticket holders (whilst playing behind closed doors) & International Viewers, it will also be the home of all our digital content moving forward which is a really exciting prospect. As the club continue to progress, this is another step in the right direction to improve our off-field activity."
Before subscribing, you'll see that on all videos, the first 30 seconds will be available to view before you're prompted to subscribe to see the video in full. There will also be a limited number of videos marked as "Freeview" which will be exactly that, free to view, however for access to all the exclusive content across the channel, a subscription will be required.
This is also the platform that season ticket holders will be able to view a live stream of all behind closed doors matches played at The Tony Macaroni however, please note, the season ticket only gains you access for those live streams alone and separate subscription to LFC Live will be required to access all other content.
We've been working hard behind the scenes to get this up and running and will continue to do so to ensure we bring you both relevant and exciting content as we move forward.
With the current restrictions in place, we know you're all missing being able to get along to The Tony Macaroni Arena but we hope this will help fill that void and make you feel closer than ever before!
#LFCLive