The Team behind The Team – Maureen O'Driscoll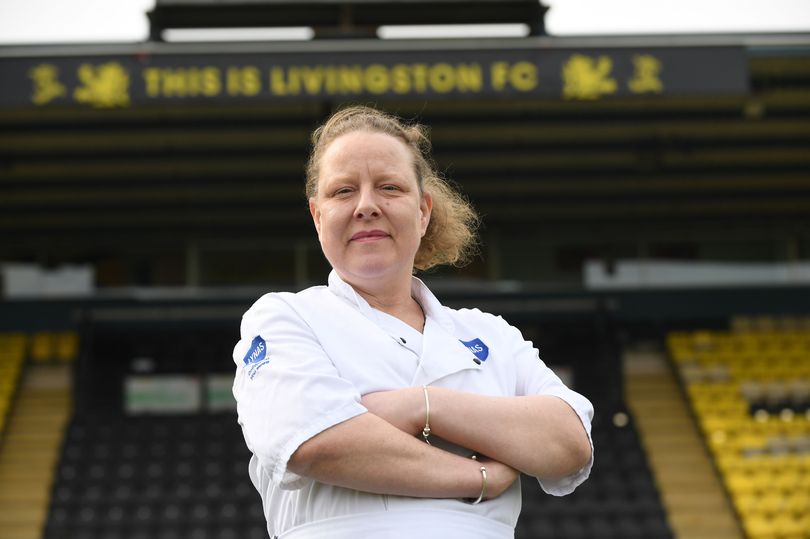 Q&A with Maureen O'Driscoll
When did you join the club/how long have you been here?

I've been working in my current role for five years now. I worked on matchdays before that and when the head chef at the time left, Davie Martindale and the catering manager at that time approached me and asked if I'd be interested in taking on that role and here we are!

Was it a bit daunting cooking for a room full of football players on your first day/for the first-time?

It was absolutely terrifying. Walking into a room with a group of guys who have all bonded and know each other was quite intimidating. However, that quickly changed as every single player and staff member made me feel welcome and that put me at ease. Before no time I had settled in and the place started to feel like home.

What is a usual day in the work-life of Maureen like?

On a typical training day, I come in early and get the breakfast made for the players. They usually eat that between 9.30am and 10.15am before heading for training and I get cleaned up and begin to prep for lunch. The players are usually back in for that around 12.45pm where a variety of food is available. Once they're finished, I get tidied up and begin to prep for the following day. I tend to be quite flexible as training days can change depending on when matchday falls or if there is a midweek game.

What's the most bizarre meal/food request you've had from a player?

There's been quite a few but I'm happy to accommodate to try and help the players to make sure they're eating well and enjoying it. Some players don't like their food to be "wet" so a lot of meats with just some seasoning for flavour. Most recently, a "Nigerian Wedding Cake" was 'different'!

Your role is a little bit different on a matchday – tell us what that involves?

On a matchday, I deal with the Boardroom and Presidents Club as well as setting-up the players' lounge, the hospitality rooms and the glass boxes. I also provide the half-time food for these areas as well as feeding the players after the game too.

With the current squad, what's their favourite meal that you cook for them?

Undoubtedly, that would be fajitas, so much so that Thursday's at the club are now known as "Fajita Thursdays" – they seem to be a big hit!

What's your own favourite go-to meal if you were cooking for yourself?

Pasta is my favourite food so it tends to be some form of pasta dish for me. If I was pushed for a favourite, it would probably be king prawn and garlic spaghetti!

Do you pick the meals that you cook or is that decided by the management team?

It's pretty much a joint effort. Sometimes Gary and Davie will throw some suggestions my way and I'll incorporate them into the meals for that week but I've been here so long now that I'm trusted to pick what I'm serving.

Do you enjoy working in the football club environment?

I love it – absolutely love it. It really is like a big family working here – everyone looks out for each other and I really enjoy it! I couldn't really imagine working anywhere else now.

Do you have any particular TV celebrity chef/cook inspirations that you look to for recipes etc.?

I watch lots and lots of cookery shows for different ideas and inspirations. Rick Stein is a big favourite of mine. He focuses on seafood though so not one that I use too much for the club but I enjoy his shows.

If you could cook for any famous person in the world, who would it be?

Can I say, Stretch (Gary Maley)?! Haha! Having watched lots of his shows, I'd like to cook for Rick Stein. I'm also a big fan of Marco Pierre White (and he's not too bad a looker!) so wouldn't mind cooking for him too!