Today's Match Ball Sponsor – NorDan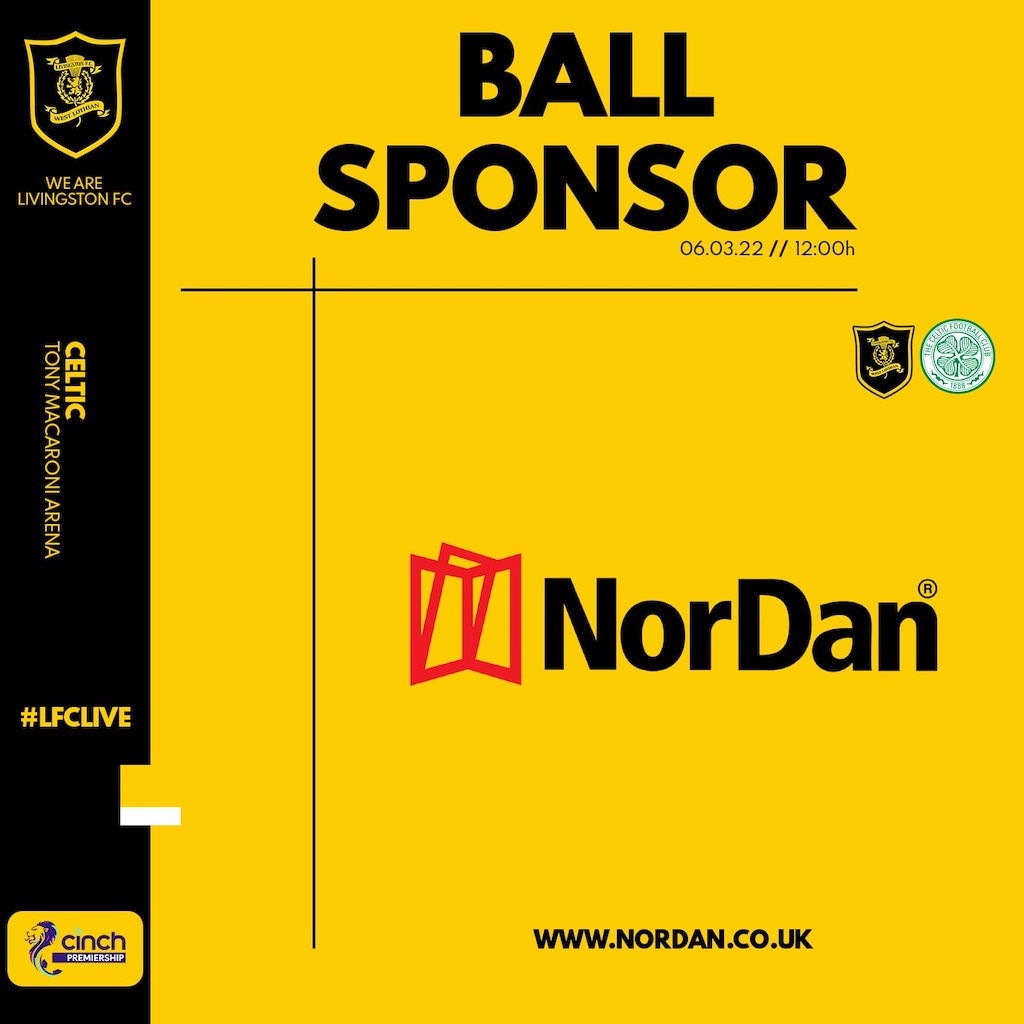 A big thank you to today's match ball sponsor, local business and long term sponsor of the club, NorDan.
NorDan, a family owned company, is amongst Europe's leading manufacturers of windows, doors and smart accessories. The group's head office is in Moi in Norway, the exact same place the company was founded over 90 years ago. Today NorDan consists of 10 factories, 25 project management offices and more than 1800 employees.
NorDan have now been active in the UK construction industry for almost 40 years. Production facilities, product development and regional sales offices close to the customer have created strong and lasting relationships.
As well as their pitch side advertising boards and interview backdrop flashes here at The Tony Macaroni Arena, NorDan also sponsor both the North & South stands with their name emblazoned upon the seats.
You can check out their website here – https://nordan.co.uk
Or call on the following number – ​01506 433173
Thank you to all at NorDan!